I'll start by prefacing – I was not born and raised in the South, but it sure is where my heart has always been! I love the South, so much so that my boyfriend and I decided to drive 12 hours from Pennsylvania last summer to Charleston, SC to spend 72 hours there. We were in love with the idea of a historic charming coastal town (first time there!), and decided if we loved it, then that's where we would move. Simple as pie. We do stuff on a whim people.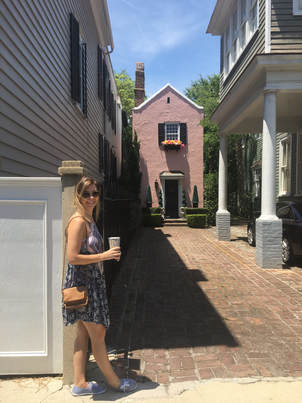 Driving into Charleston was unimpressive – however after what seemed like a 100 mile stretch of horribly maintained highway, you suddenly are transported into this old brick-street line city. *My advice is to drive if possible – because you'll want a car to get around, or fly in and rent. Either way you can't walk from Island to Island..*
We decided to stay at an Air BNB off King Street – the main drag. It was definitely the right choice because it was walking distance to almost everything we needed. We also snagged a killer deal ($80 a night!) by booking last minute. We were in a second story studio apartment, but trust me, the city is so beautiful, you will barely be in your quarters at all!
We arrived Friday night and had reservations at a quaint french restaurant that I found online. We always starts things off easy the first night – but oh my gosh I didn't realize we'd be having our best meal first. Chez Nous was not only super romantic, but it was scrumptious and a perfect date-night spot. Needless to day I highly recommend! After that incredible meal, the bar was set high for this little coastal town.
Let me tell you something though – if you aren't from the south, the humidity is real y'all. I didn't even bother trying to do my hair; I realized it was a lost cause the moment I entered the state of South Carolina! But the sunshine and ocean breeze were more than enough to make me forget my hair was sizzling with frizz.
The next morning we decided to just explore until we found a cool breakfast joint. I could've walked that town forever…between the retro shops and incredible architecture, I was in awe! It was like Disney world for me. And i'm a Disney fanatic..so that's saying a lot!
Eventually we just got coffee at this cutest little sweet shop (and we may have got a few donuts too) and continued on!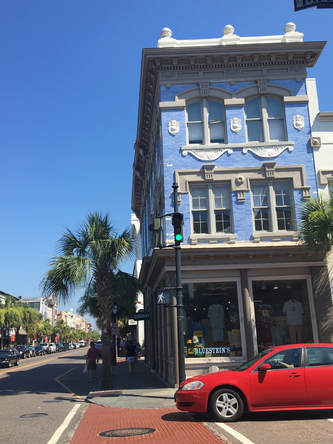 ​If you haven't been to Charleston – you should know that the city of Charleston itself is just on the main peninsula – but there are many islands connected (by bridges) that you must explore when you visit!
On our first day – we decided to hit up different islands. I truly felt like I was on an exotic vacation…coming from Pennsylvania.
We went to the Angel Oak tree. It was just a tree – but I seriously still think about it all the time. It's over 400 years old and quite humbling. You have to appreciate nature, or you won't appreciate this landmark. After an hour there, onward we went!
So let me say…unlike many people I meet, I love the humid air, the buzz of the mosquitos, and the way things seem to move like molasses in the South. Call me crazy! It's a slower pace of life, and for me it felt like I could enjoy each minute of everyday when I was there because of that.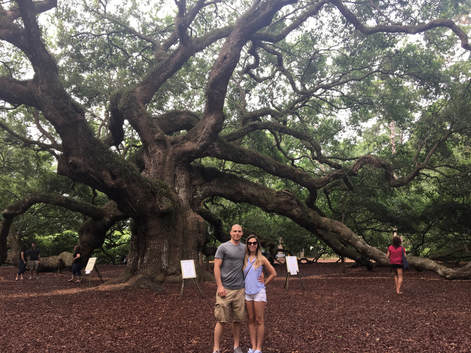 Also…I'm unapologetically one of those people who puts together a spread sheet itinerary and prints it off – with reservations and all for my trips. I hate missing out on anything. But I always leave time gaps for exploring, because it never fails that I wander. I wander streets until I wind up in the most amazing locations (and sometimes not so great) but I have  free-spirit and a thirst to explore. When coming to the South though, I thought about Nicholas Sparks, because yes, I'm also the typical chick-flick loving girl..and it's no secret that many Nicholas Sparks movies were filmed in South Carolina. This led me to dragging my boyfriend to the Boone Hall Planation. It was picturesque. As you drive onto the property, it's lined with oak tree's that put the ones in Raleigh to shame. It was history and hollywood mixed all in one. After dragging my boyfriend all through the plantation mansion and making him take a picture of me with every animal there (so many horses!!) We succumbed, got ice-cream (which melted all over me), and spend the rest of the afternoon exploring the coast of Sullivan's Island.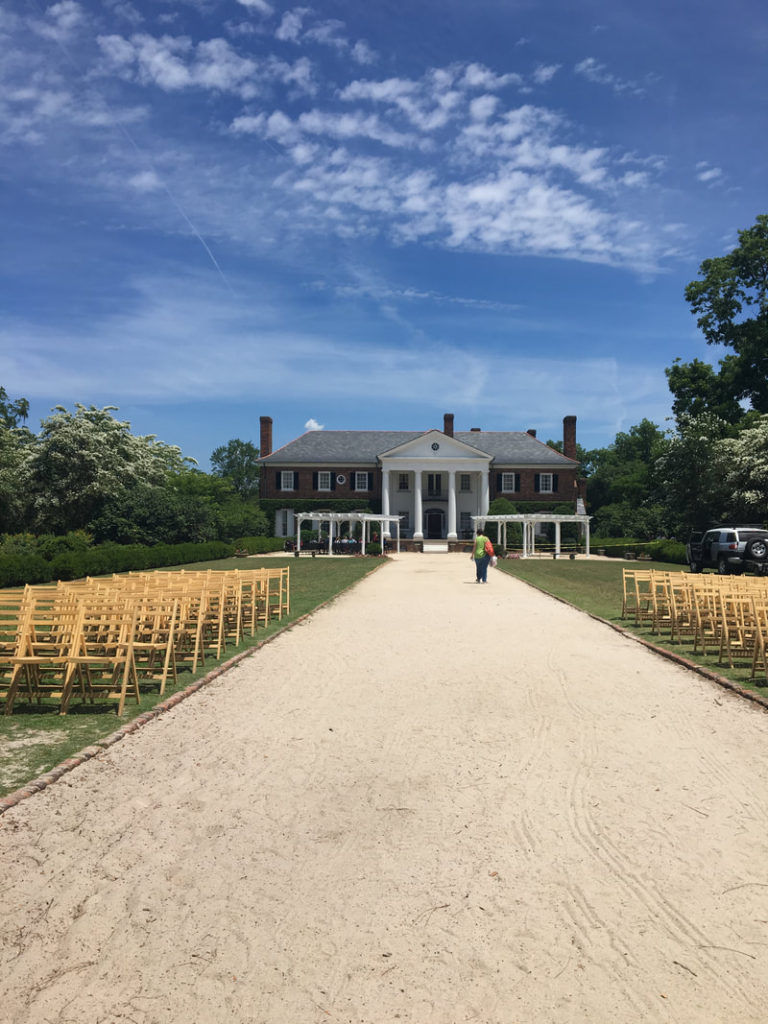 That night we traded in our walking clothes for nicer digs..I even straightened my hair, dosed it in anti-humidity hairspray, and still ended up with poodle hair by the end of the night (be warned!).
We wandered for miles up and down the strip (King Street) just people watching, window shopping, getting wine-popsicles (that's a thing I discovered!!) and finally deciding on a chocolate bar.
Y'all I wish for the life of me I could provide the link for you. But it was that good – many chocolate martini's and cocoa espresso liqueur shots later and I can't even tell you where that place is. But I hope with all my heart that you and I both stumble upon that magical little place again.
[wpforms id="57″]
For breakfast the next morning we went to this adorable little french breakfast place called Fast and French. Trust me – go there. Get baguettes and sweet tea and just indulge.
​After recouping with breakfast, we started the self guided architecture tour. This was a must! Being a designer and studying architecture, I was beyond excited for this! We printed off a guide from this site. It took us about 3 hours – because I had to stop and take pictures of everything, and day dream aloud about the houses, what they looked like inside, and how I just wanted to sit on the front porch and drink Arnold-Palmers while watching the palm trees sway in the breeze. By the end of this walking tour i'm pretty sure I convinced my boyfriend that this was going to be our new life!
After nearly walking 8 miles that day, we grabbed a bite to eat near our BNB. We went to a highly recommended restaurant – The Macintosh. It was everything I wanted and more – new American Cuisine in an Instagram-worthy setting. Perfect for a date night with my my man, and a perfect way to end our 72- hours in Charleston.
After dinner though we didn't stop! We explored the City Market which is pretty much the coolest farmers/city market I've ever been too. Between the live music, incredible eats and art galore, I was in heaven.
AND! The Pineapple fountain by the water. If you visit Chucktown and don't get your picture at the Pineapple fountain..where you even there?
There are so many secret gems to Charleston – this is really just the tip of the iceberg. As always, keep exploring my friend ♥
Charleston holds a special place in my heart. I encourage anyone who hasn't been there to visit this city and experience all the amazing history and quirky charms this magical town has to offer!
Here is a quick list for reference to all the places we went ♥
​1 – The Macintosh restaurant 
2 – The Obstinate's Daughter
3 – The Fast and French
4 – Boone Hall Plantation 
5 – Walking Tours
6 – Charleston City Market
7 – The Gin Joint
8 – The Angel Oak Tree