Hey, I'm Katherine, so glad you found my blog! [ I also coined myself the queen of bohemian living – maybe that will stick one day? ]
I decided to start this blog after years of being in the design field. I'm a professional interior design with a degree in Interior Architecture…but in design school I was always more excited to rummage thrift stores for vintage finds and redo my dorm room after class. I would also drink copious amounts of espresso to stay up all night painting furniture…aaaannddd nothing has changed folks.
​Fast forward a few years and I'm standing in my kitchen, ranting to my boyfriend (bless his heart) about my career. I was on my second glass of wine, sitting on the floor with my fur babe, Wilbur, just rambling on about how I just want to write about design. I had no doubts about my design ability – and my clients loved my work, but I needed more! I frankly didn't care about "trends" and what paint color was in, because that wasn't how I looked at design – I look at spaces as therapeutic experiences, and I wanted to create that for people…not just create pretty living rooms.
​I felt I had so much to share, and that I could help people create homes that fulfilled them too, or share life lessons that help them…and if nothing else I could give someone a good laugh, because my life is pretty crazy. I spent all my free time writing and doing DIY projects for my own home and my friends spaces anyway!
I also am a world traveler – I was born with the wanderlust itch (anyone else?)  and it never subsides. My bank account hates my travel lust..but my heart is full, and I always follow my heart! My adventures also lead to some pretty incredible design inspiration; and needless to say some valuable life lessons learned along the way (and still learning).
So after the rambling in the kitchen.. I said to Brian (my ah-mazing BF) "I'm just so eclectic, and I can't gracefully do all the things I love by just running my design business!"
A few days later, My Eclectic Grace was born.
Yes i'm eclectic as hell – from my fashion style, my bohemian 1970's home, my travels, my life in general. But everyday I try to live gracefully. I thank God for all I have, I love my family endlessly, and I'm probably a little too obsessed with my rescue dog.
But Hey, I'm just your typical millennial chick who decided to chase her dreams.
I'm here to showcase my own house transformations, DIY and home decor knowledge (because my brain is exploding with it!) and spread a little eclectic love..gracefully.
If you think this sounds good, let's be friends?
xoxo
K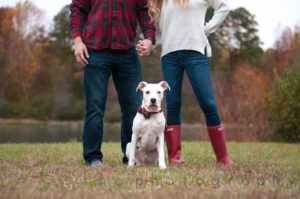 [wpforms id="57″ description="true"]