I think my love of dollar stores started when I was a little girl. My nana would take me to the one near her house and I could pick out anything I wanted..and I would always get a doll. One dollar Barbie dolls were kinda my addiction at that age!
Decades later and things haven't changed..I still love the dollar store. I am not going to sit here and pretend that you're going to get top quality things. Personally I would rather have thrifted items or vintage pieces, but when it comes to organization, nothing beats the dollar store.
I recently collaborated with the Dollar Tree (this post IS NOT related or sponsored, just relevant) to revamp my pantry for Spring cleaning, and it was actually very fun! How I let my pantry get so unkept or why I didn't think of the dollar store for my organizing needs is beyond me..but now it's going to be my go-to spot! Let me show you my FAVORITE dollar store organization hacks!
Pantry Makeover
Plastic bins (spray paint them in ANY color to match your decor!)
Mason jars (think of storing small things like toothpicks, cupcake liners, rubber bands, etc)
Large round bins for bottom of pantry (kid snacks, pet food, household cleaners, etc)
Labels (they have cute labels for all your stuff!)
Contact paper (pack a punch in your pantry with pretty + cleanly lined shelves)
spice jars (pour spices from plastic containers, print or make cute labels)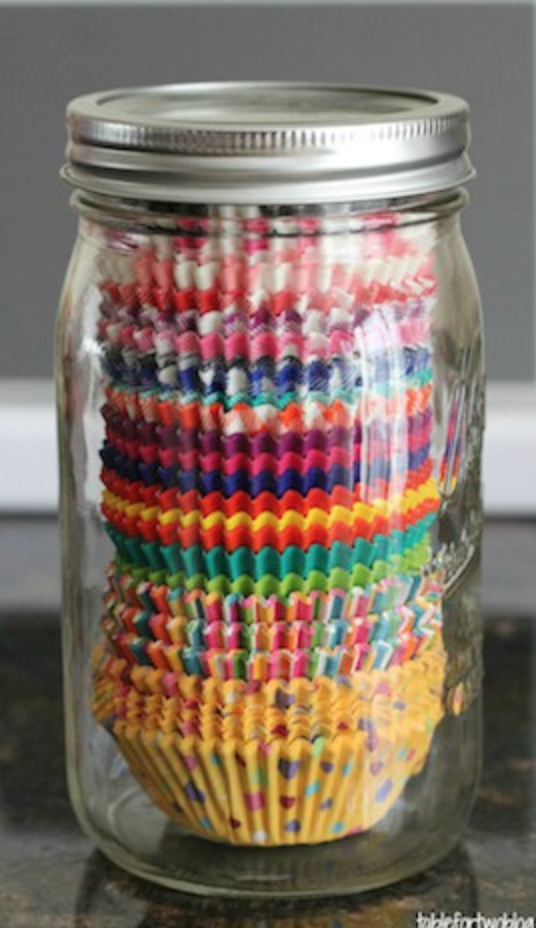 Under Kitchen Sink
Plastic bins (organize cleaner by type)
Bins with lids (not child proof, but still safer!)
Shower caddy (store stuff you take around the house with you!)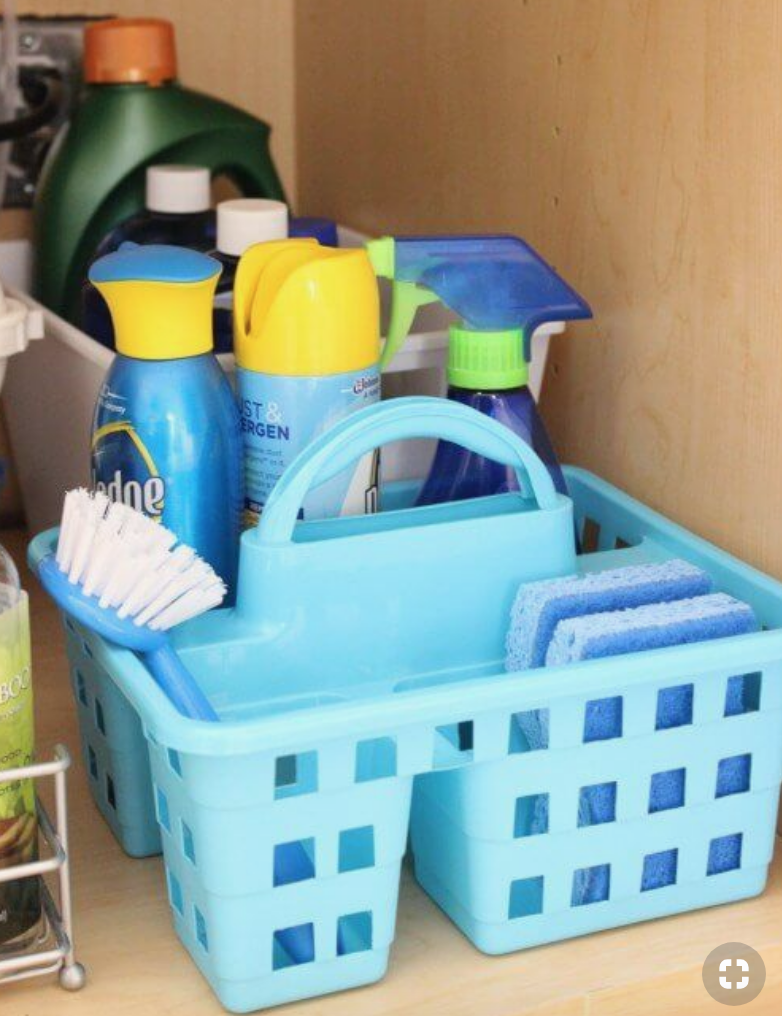 Laundry Room
Cloth bins (to sorta colors)
plastic bins to store detergent
rope and clips for socks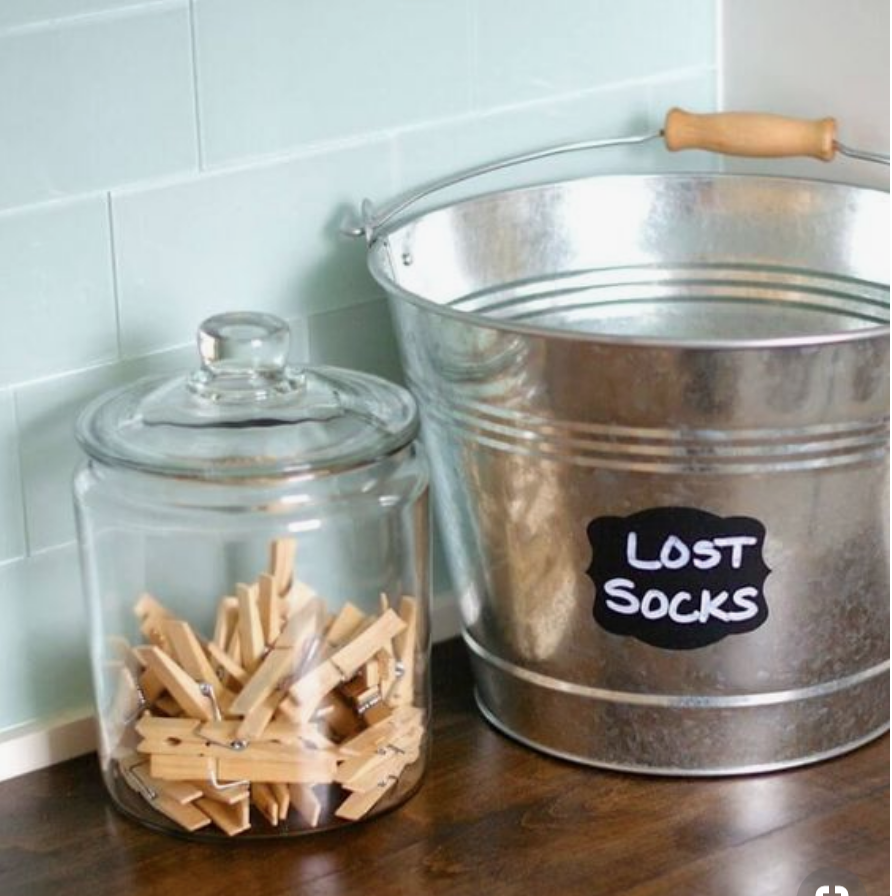 Bathroom Counter
jars with lids (for q-tips, cotton balls, bath-bombs)
Mason jars (toothbrush, toothpaste)
tall bottles (bath salts)
DIY tiered tray (super glue plates on candle holder)
Makeup holder (candle jar glued on candle stick holder, add beans or sand for makeup brushes!)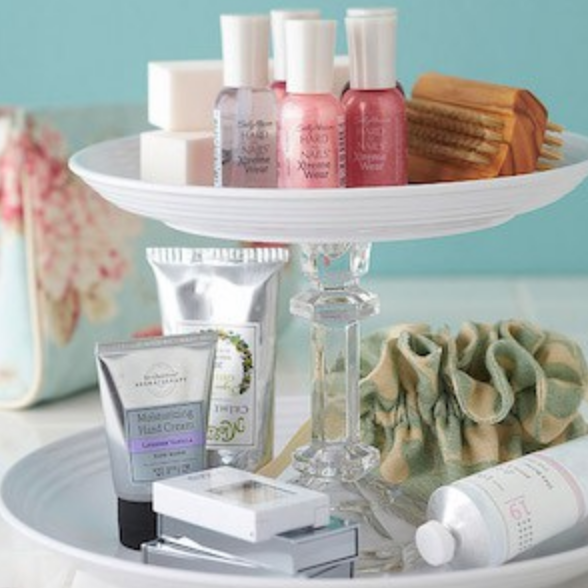 Simple + Inexpensive
The way I think about it is this: When I am shopping and I see something I'd like to buy to help organize my home, I think "Can I DIY this myself or buy it cheaper?" The answer has been yes 99% of the time.
These are just a few examples of how you can organize your home with dollar store items! I have many more hacks for the dollar store, but I wanted to show you the places i've personally used these hacks – and frankly the most common places we all struggle to keep organized!
I hope this helps! Feel free to tag me on Instagram if you use any of these hacks – I love seeing all of your work!