Since starting this blog, my life has come full circle. I love interior design, I love eco-friendly living, and I love writing. 160 characters on Instagram has never been enough for me, so naturally a blog is my outlet. If you do read to the end of my posts though – you are the true VIP here.
I share a lot of DIY tips on home decor and it's no secret I try to live a green & healthy lifestyle. Which also means I like to keep more green in my wallet. So today I'm sharing with you my favorite and thrifty-life hack on how I save money by making coffee at home!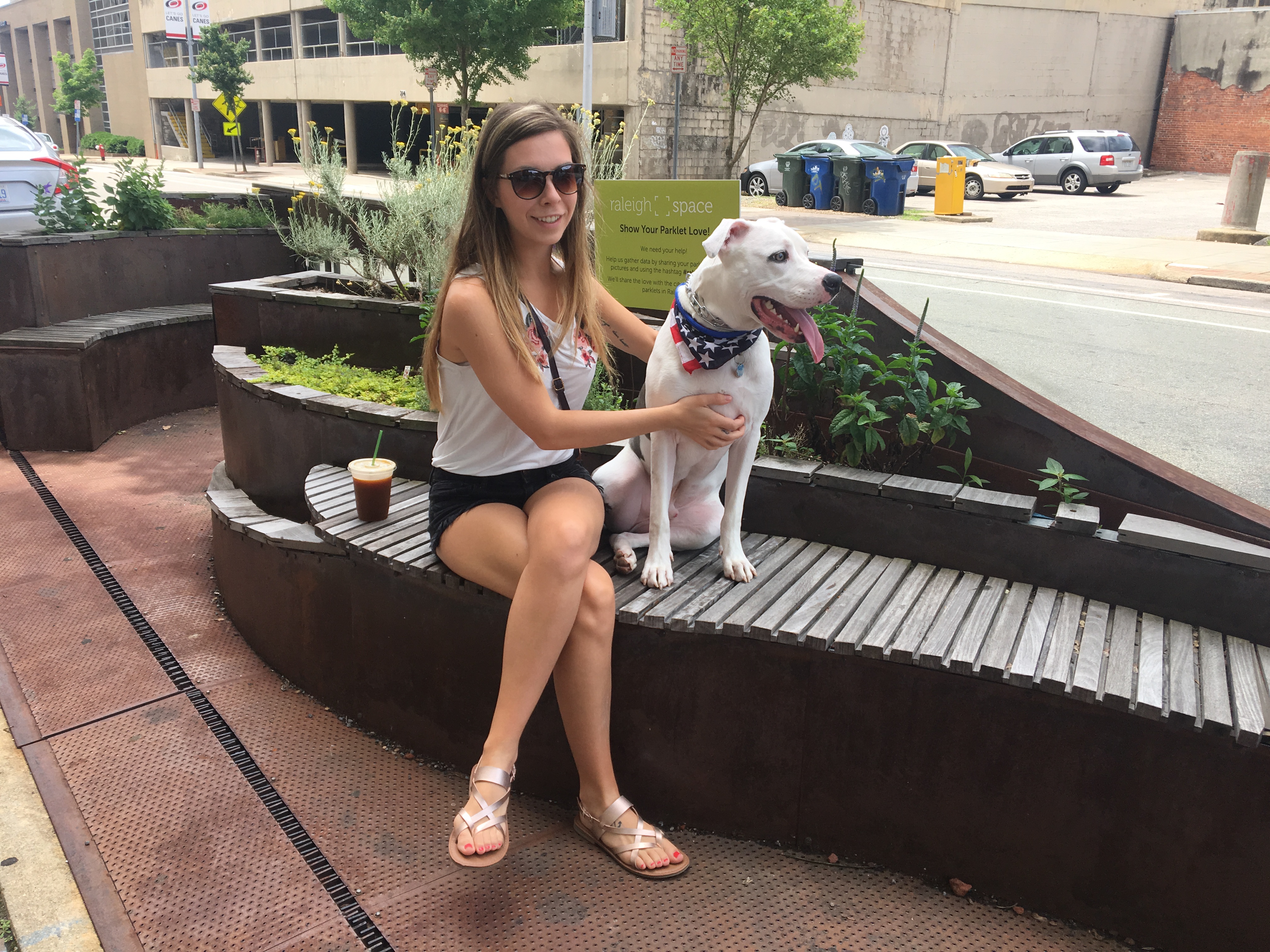 Example A: Me in the city with my pup side kick + iced coffee in hand.
First off, I'm that typical girl. I love my Starbucks, I love my $6 coconut milk lattes from the trendy coffee bars in Raleigh. I could rack up my entire credit card on coffee. When I have my large iced coffee in hand I literally feel like I can conquer the world – that's probably a separate issue haha!
When I moved into my older home, I wanted to not only save money [ more for renovation & DIY projects!] but I also wanted to live more consciously.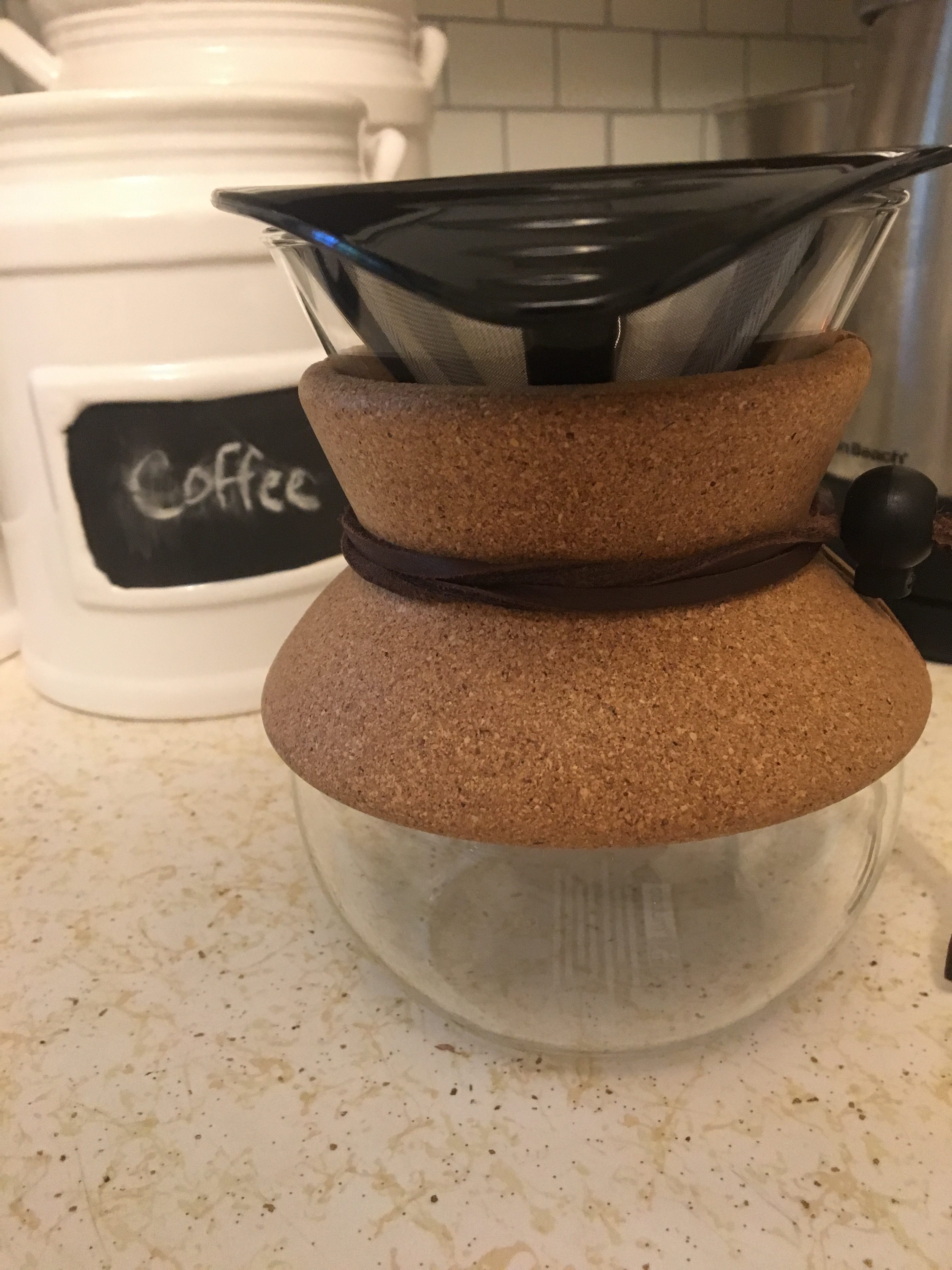 I used to have a normal coffee pot – it would brew 6 cups, and 5 of them would go to waste everyday. Then I used a Keurig with a reusable brew cup that that I'd pack myself, but I missed the craft off making my own coffee [ This is the result of being a barista for 5 years ]. I loved how coffee shops brewed my coffee in a slow drip pot – so I decided I was going to get my own. I thought maybe then I wouldn't need to go get coffee!
I bought this pour over coffee maker
 off Amazon (prime! yay!) for $15, and it was worth every penny. It's small enough for just me and my boyfriend (comes in 32 oz too!) and I loved how it was eco-friendly. It doesn't use electricity, or paper filters. It also slow drips – so the coffee has full flavor. I'd recommend this product over and over again.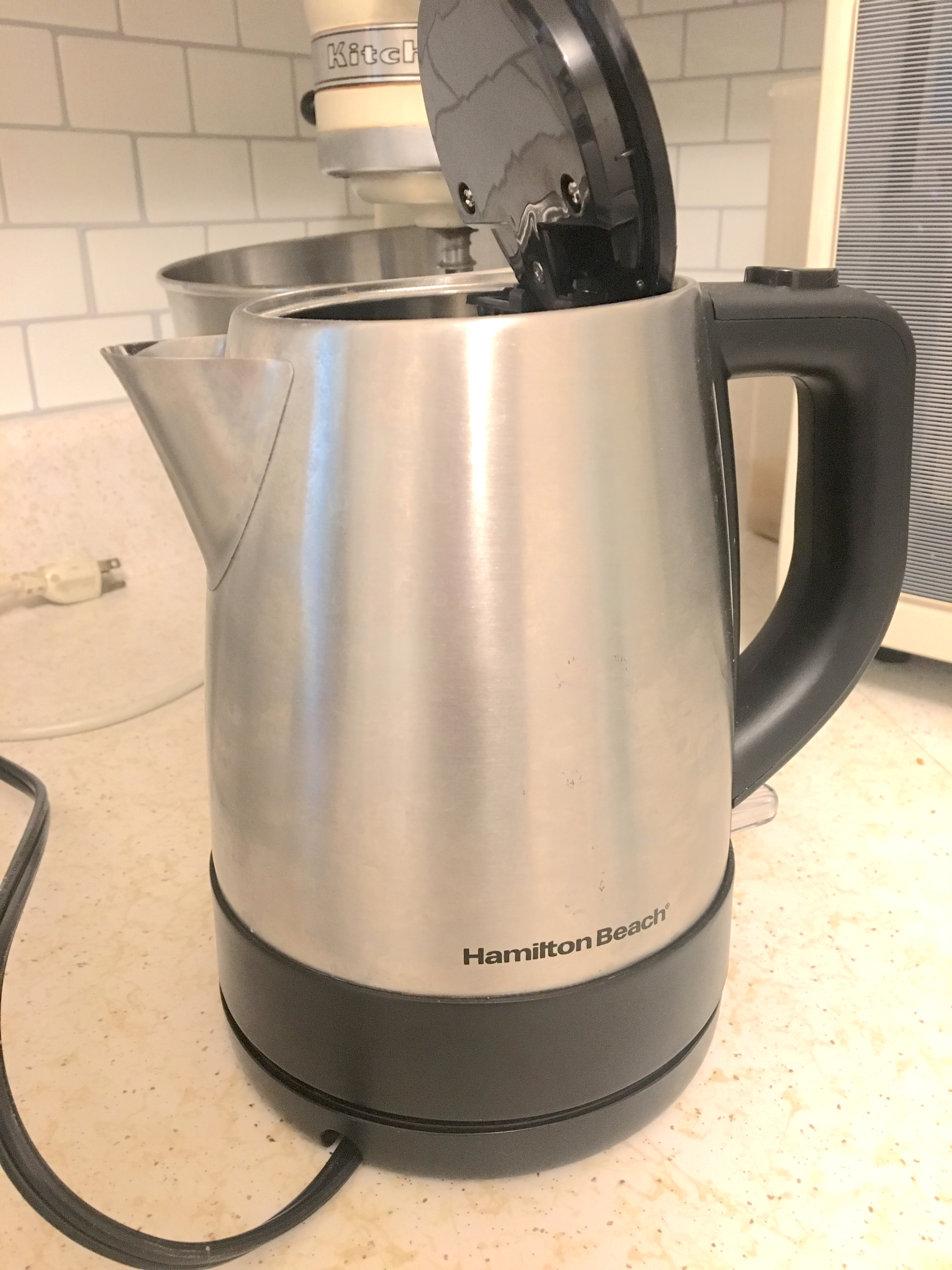 In order to use it – you have to have (almost) boiling water. I already had an electric tea kettle – which is my most used kitchen item. It takes less than a minute to boil the water, which is much more efficient than a tea kettle on the stove top, and I pour it directly over my coffee pot. I also bought my electric kettle
 on Amazon for $25. This electric kettle
 is super fast, stainless steel, and small, so it's perfect for storing in a cabinet or on a desk top.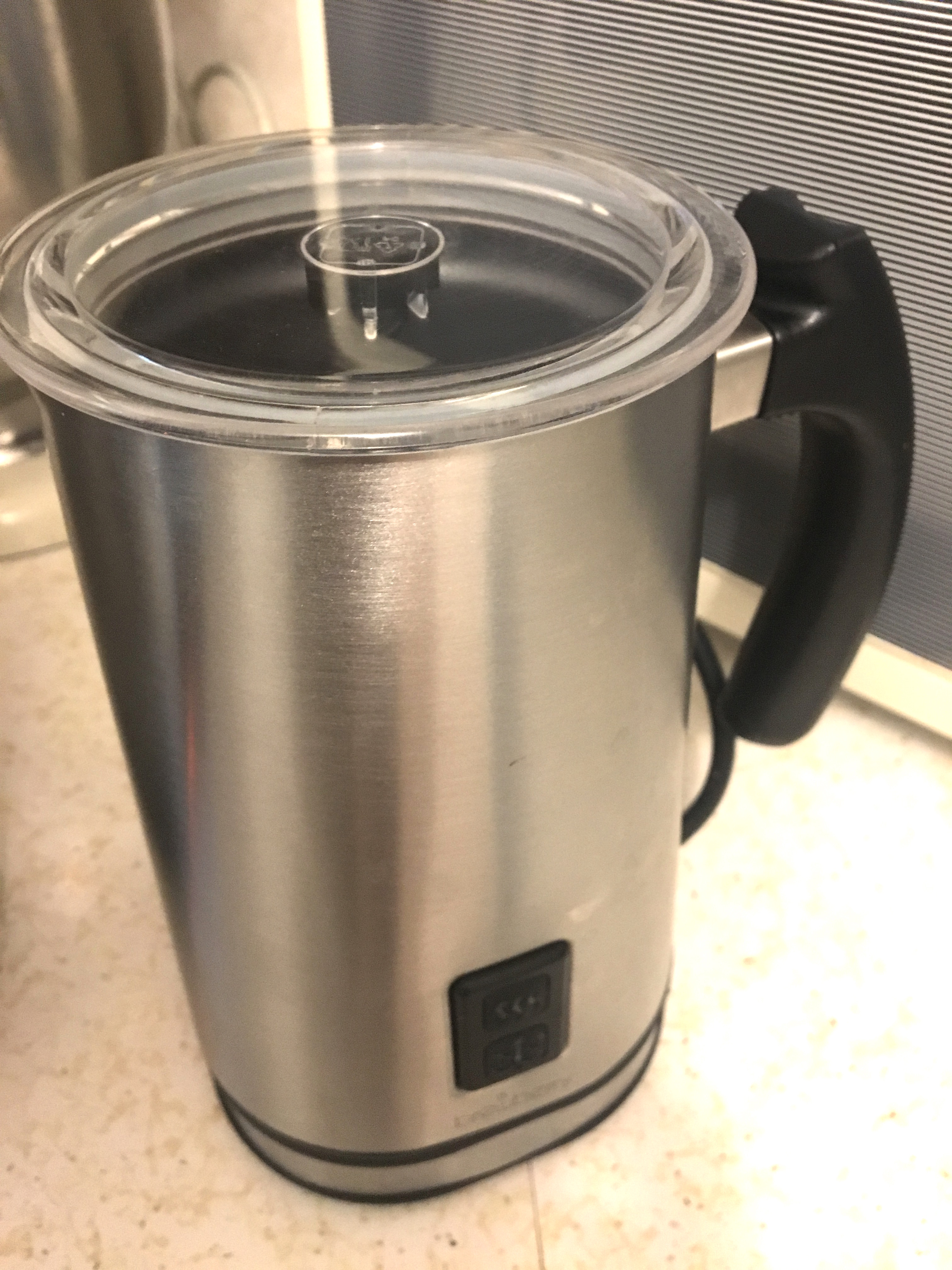 I of course couldn't live without my steamer. I have a big system folks. I can't just have black coffee..I need to froth my milk and add toppings. It's the best way to start your morning! I did a lot of research on steamers – I didn't want a weak one. None of that warm cream. I need a mountain of foam on my coffee or I'm just not myself, okay? I also didn't want to spend a fortune, so I bought the same one a friend of mine had. It's also from Amazon and for under $30 it was the best purchase I've made! You can read all about my Automatic Milk Frother
 here!
This may seem like a crazy amount of work, but it's the small things in life. I love crafting my own coffee. It makes me happy, it saves me money, and i'm using products that have little impact on the environment and prevent waste. That's a win in my book.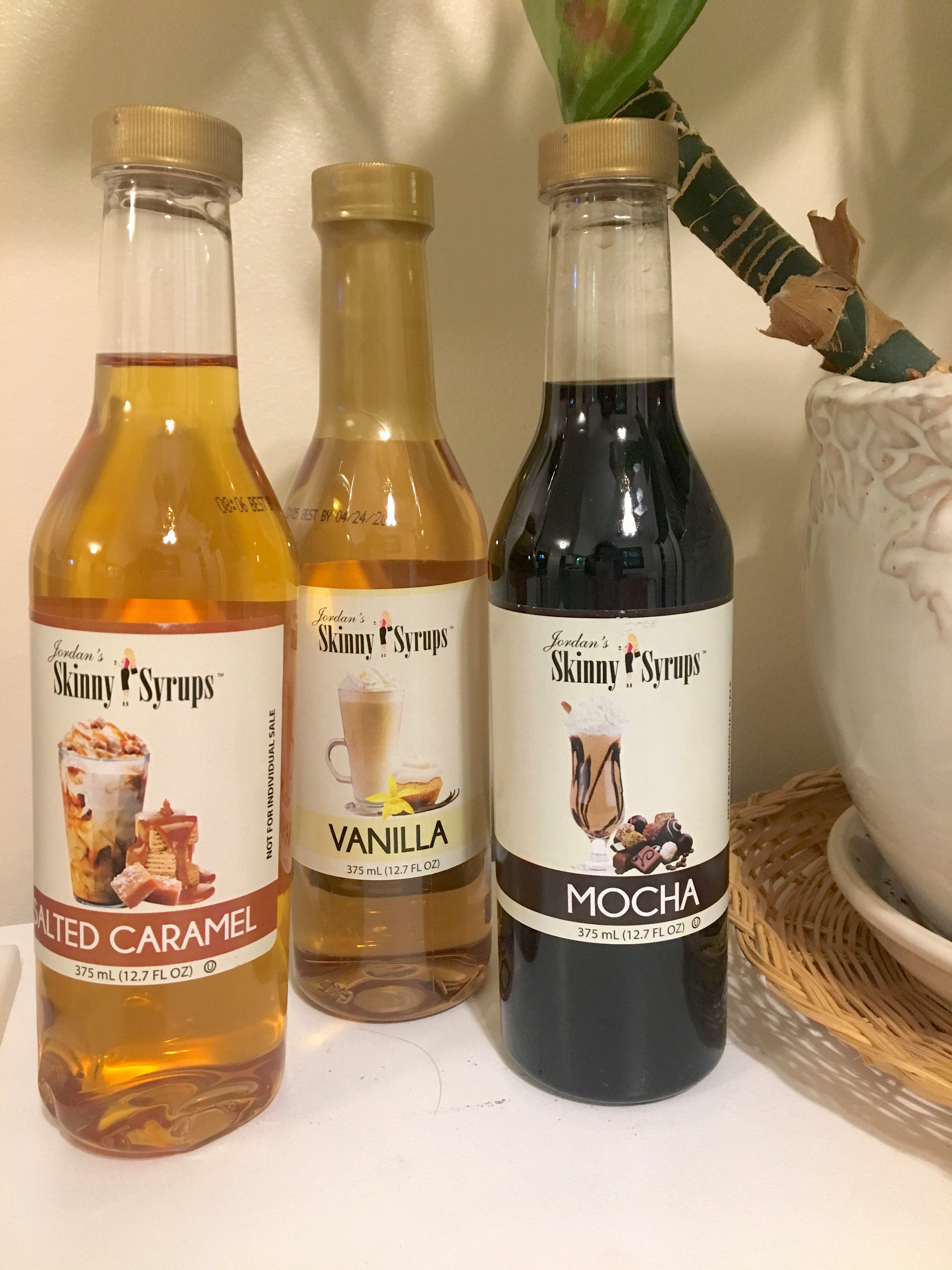 OH and of course – I love to flavor my coffees. If i'm feeling simple, I just do a splash of cinnamon and Stevia on top of the foam, but if it's a Monday and I need that little pick-me-up, I go all out with flavor too. I steer clear of sugar as much as possible, so when I discovered Skinny Syrups
 you better believe I bought them. I bought 3 to be exact! How can you go wrong with flavors like salted caramel, french vanilla and mocha? You just can't.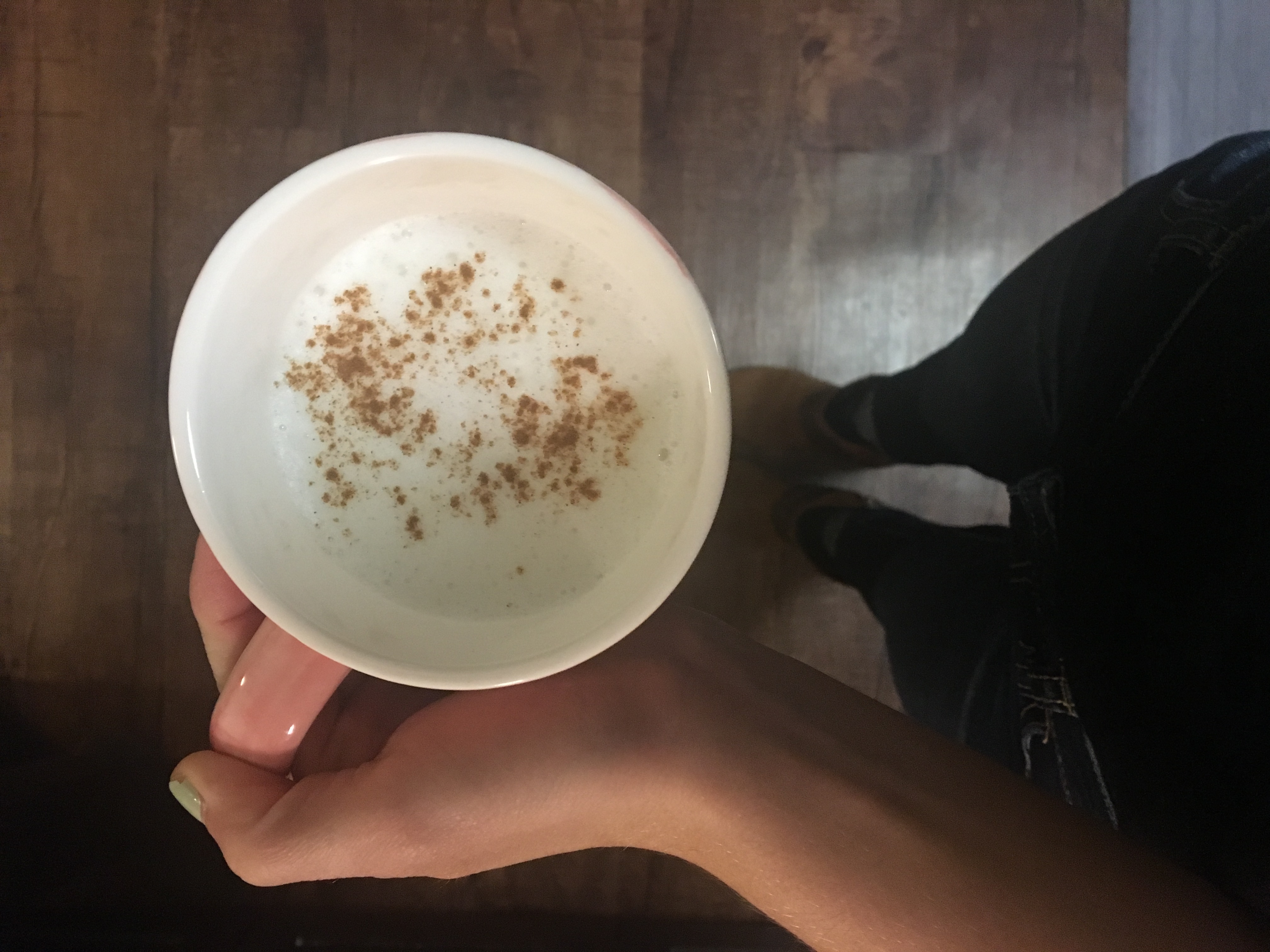 I've saved so much by crafting my own coffee drinks, and I've discovered some great products along the way. When friends & family visit, i'm always the first one up, offering to make everyone of my "famous" cups of coffee, so I decided to share with you all too! Hope you enjoyed. Now I'm going to hop off to make myself a cup o' joe!
*Disclosure: This post contains some affiliate links, meaning at no additional cost to you, if you click through and make a purchase, I will earn a small commission. The opinions are completely my own, and I only refer to products that I absolutely love and have tested*