There is nothing more satisfying than flexing those creative muscles – and really stretching your dollar. When I started with this horribly drab and outdated bathroom, there were two things I knew of off the bat:
I didn't have much money to do this. I needed to refresh this bathroom on a dime!
This bathroom isn't for me – it's my fiancé, Brian's, bathroom, so I wanted to go for a style that was more masculine and streamlined that my typical colorful boho look.
I set a goal for myself; I would refresh this bathroom for under $200. I announced it to Instagram, and like that, I had set a goal that I was being held to! This challenge was exciting and made me think even more creatively and dig deeper into my thrifty resources to transform this bathroom.
Typically, I don't reveal how much I spend until after I show everyone the space, but I am seriously impressed with how much I stretched my tiny budget and how great the impact is – so I'm going to brag first!
Budget Breakdown:
Please note that I bought things on sale or with coupons so some of the prices shown in the links could fluctuate, but they are the exact same product.
Grand total: $191.50
So now that you know how I broke the budget down, I hope you're even more impressed with this makeover! It took me a total of a week, mostly just doing a few hours here and there before and after my full time job.
Before: brace your eyeballs.
This 3/4 bathroom is attached to our master bedroom, but only Brian uses it. This is the one space we hadn't touched since we moved in a year ago. It had no storage, no style…and to say the least it needed some help in every department.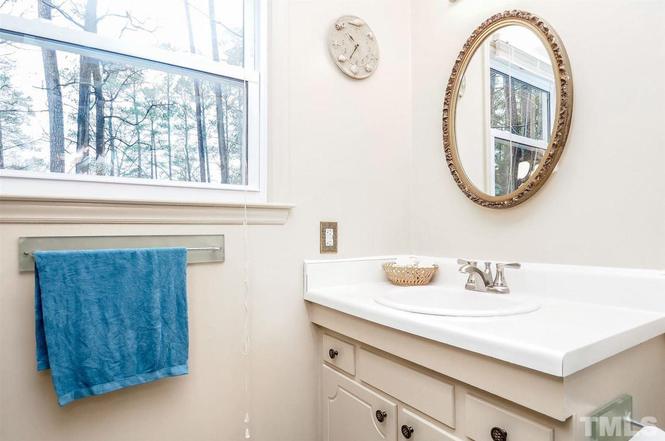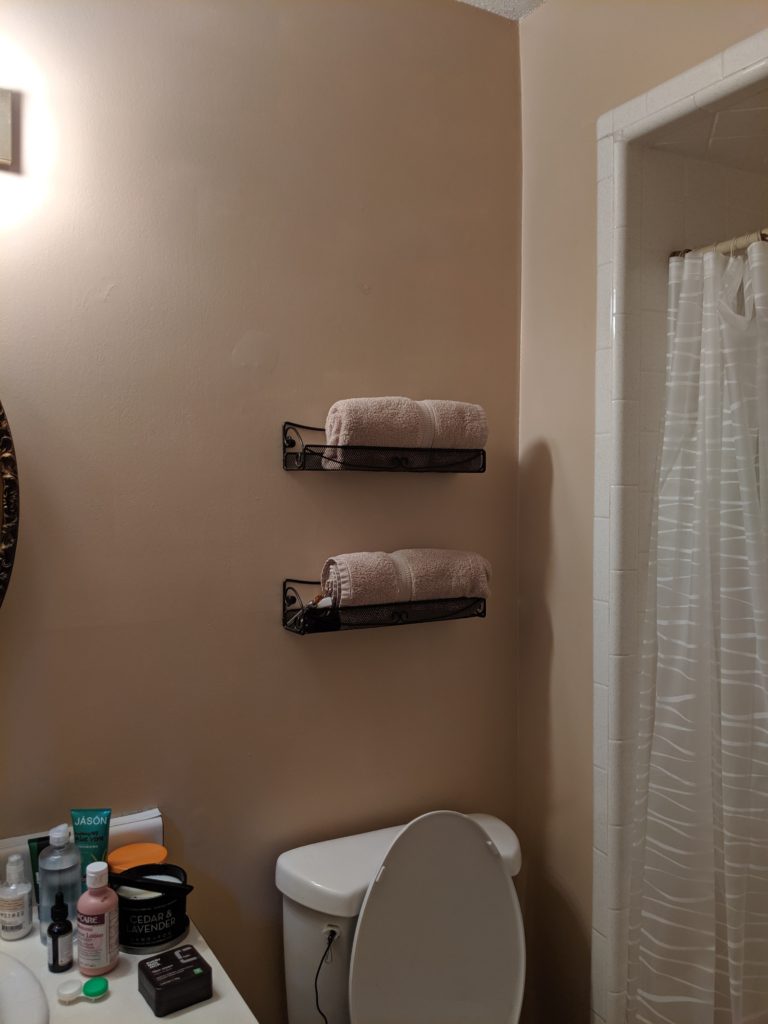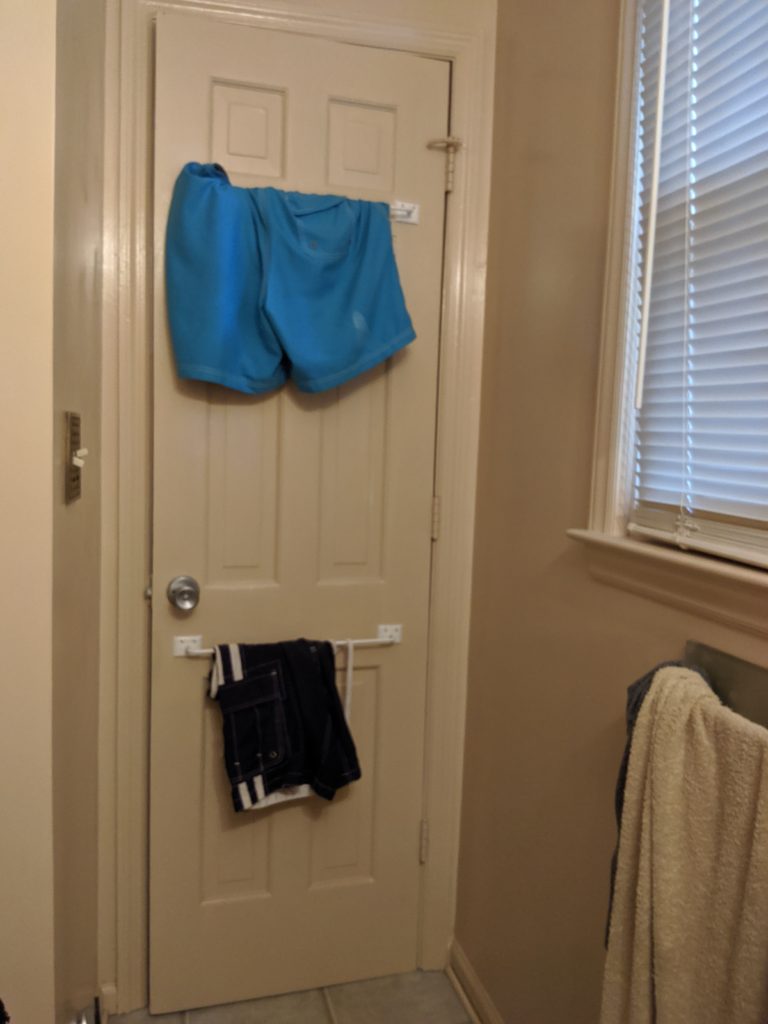 After: Industrial Farmhouse Bathroom magic!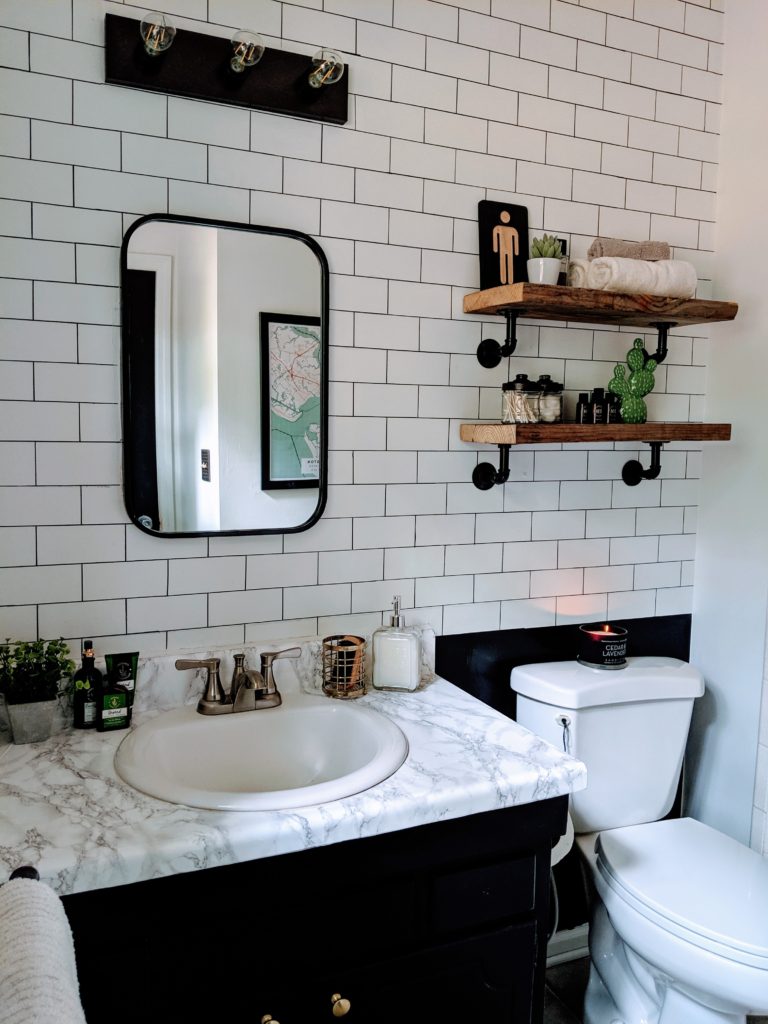 There is something about a simple color palette with pops of texture…it's so soothing. Brian wanted a masculine bathroom with organic elements like plants and real wood.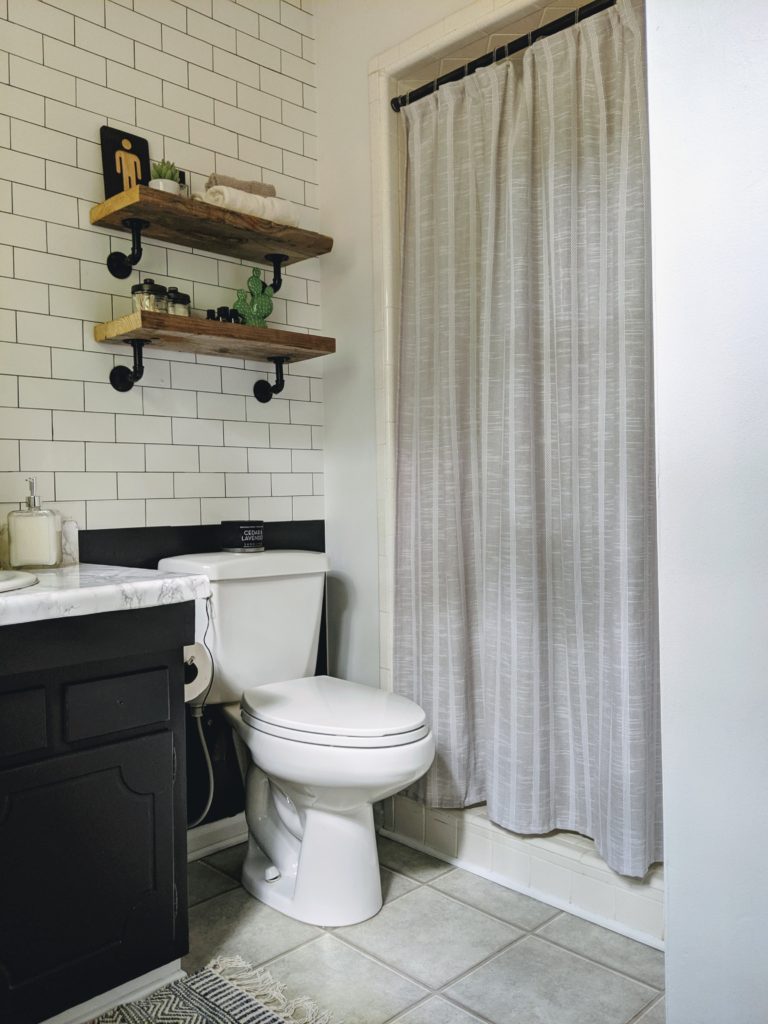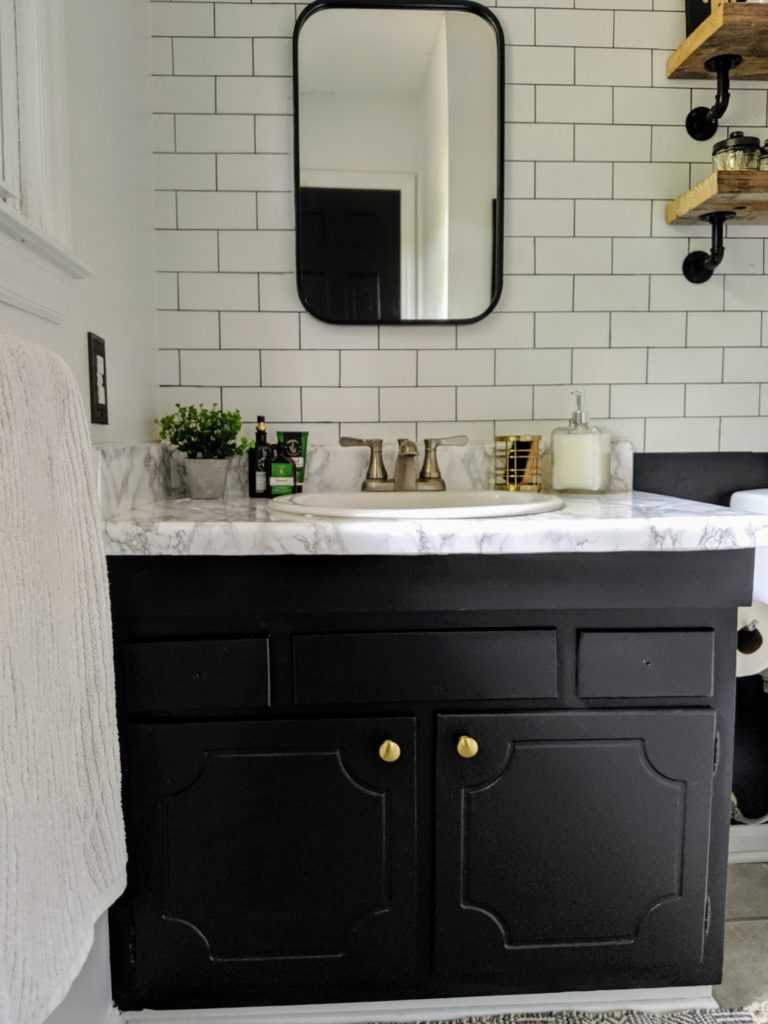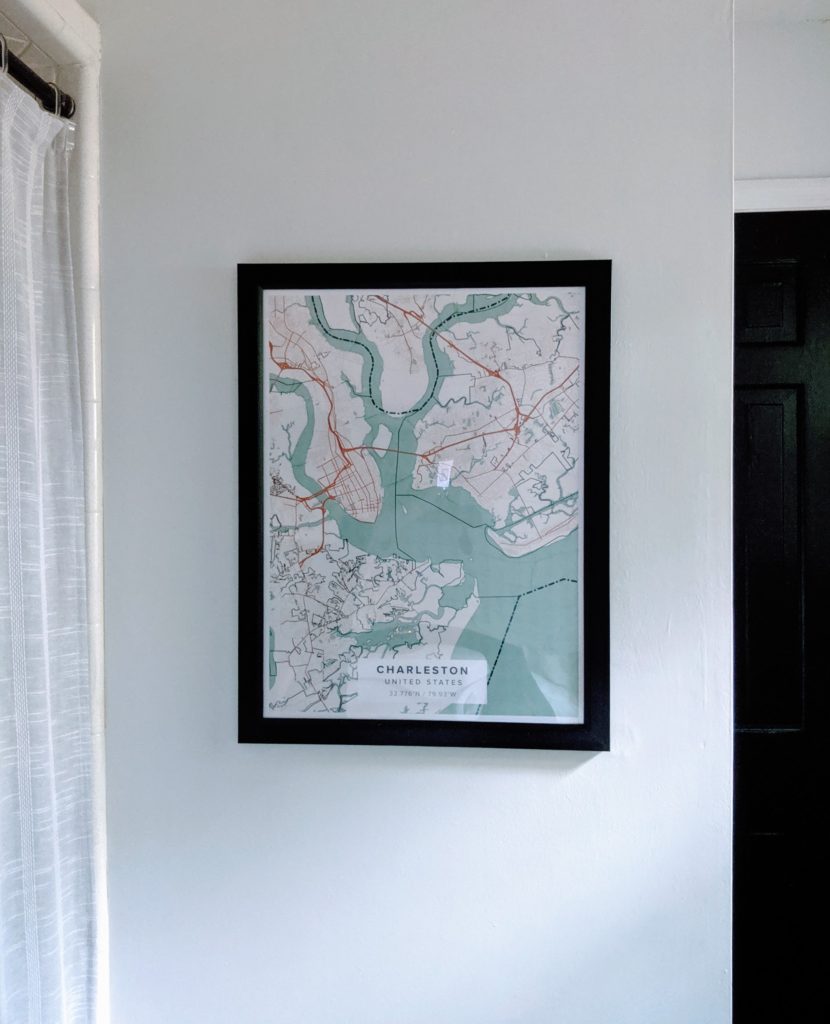 I am beyond happy with how this bathroom turned out! Stretching my shoe string budget never felt so satisfying..and truly goes to show that you don't need a million bucks to have a beautiful home.
If you enjoyed this thrifty makeover, make sure to check out my other thrifty bathroom, and kitchen makeover! However if you want to keep up to date with all my thrifty tips and home decor secrets – head on over to my Insta and give me a shout!
See my bathroom makeover featured on Apartment Therapy!