You guys know by now…I love a dark, moody room! Though I flow between loving light and bright spaces and dark moody ones, when cooler weather hits, there is no saving me; I'm a moody gal!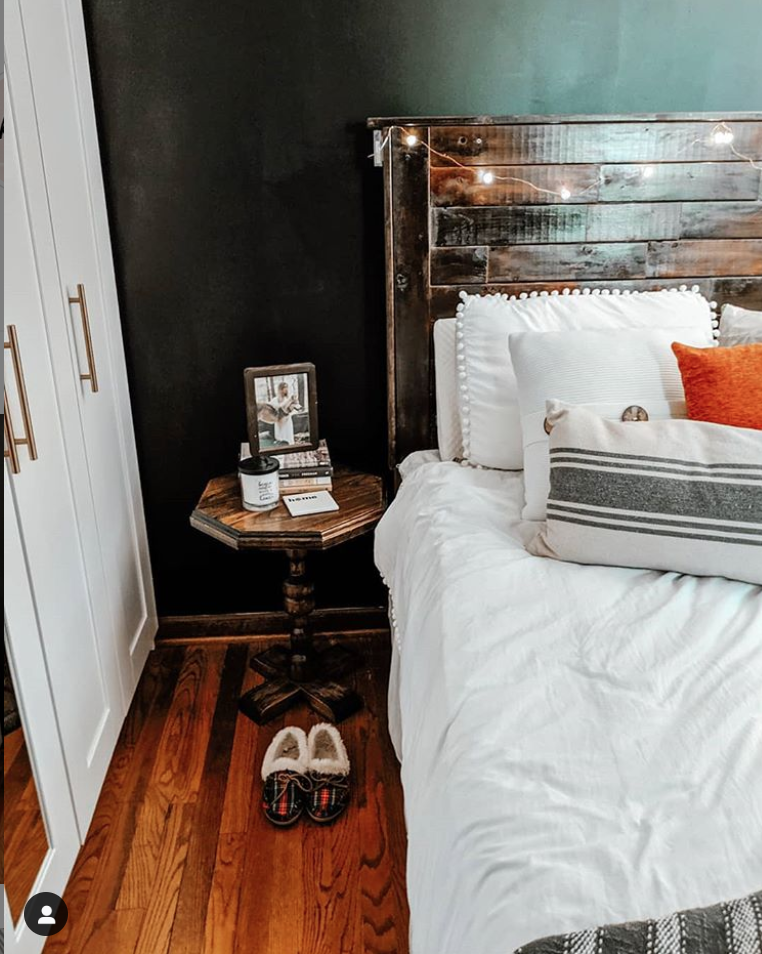 About 3 months ago, I took my canopy down. RIP $18 Amazon canopy [I just wanted something fresh, though I loved this canopy and plan to use it in another space!]. My room felt more open, but it lacked the cozy cave-ness that canopy provided. Oh, you didn't know I was a bat?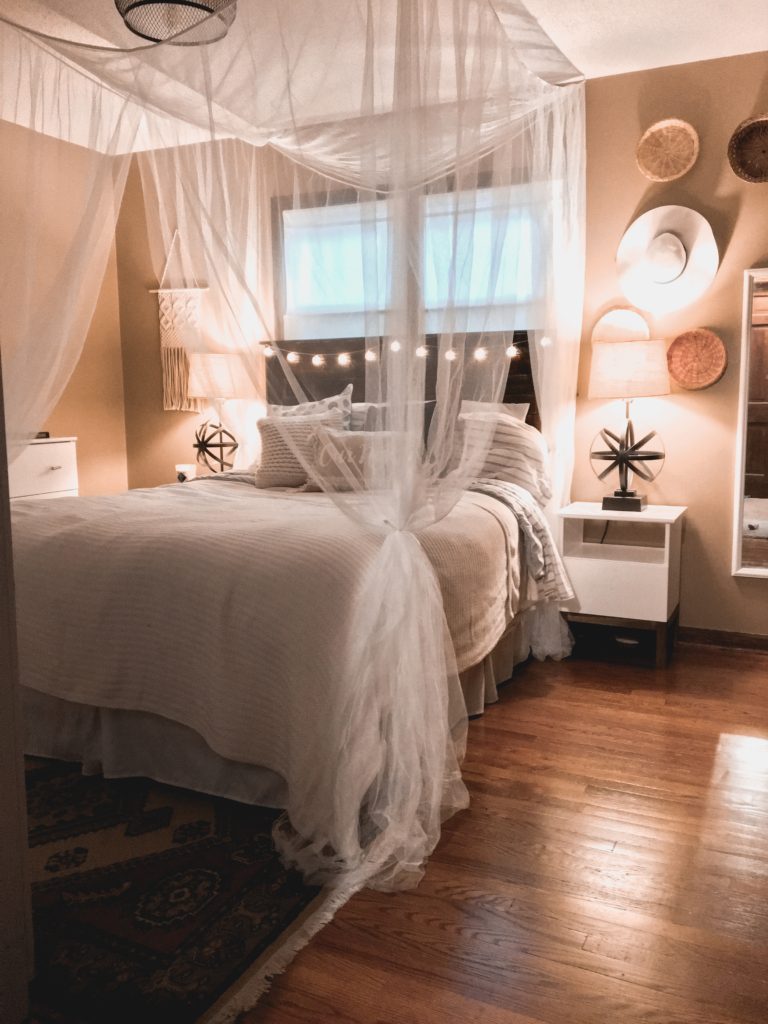 Something about feeling snuggled into my bed in a dark and texture-rich room makes me soo happy. While I didn't want to hang more fabric from my ceiling, I knew I needed to cozy-it-up in my master bedroom. So I went to my next best friend, PAINT.
Paint: the cheapest makeover.
Paint can transform a room. My black suede wall in my bedroom grounds the space. It creates a dark backdrop that not only pulls you into the space, but everything instantly pops against it! Even the ugly wooden headboard (yes I LOATHE that rustic headboard) feels rich against the satiny black backdrop. Art looks amazing and expensive too. I don't know what it is…I love a good dark wall.
Be brave..paint the dang wall!
Okay so maybe you love the idea of painting an accent wall (or the whole room!) dark…but black is just too risky for you. Do not fret. There are SO many beautiful dark wall colors you can do that aren't as harsh as just throwing black paint up on your wall. I've rounded up some of my favorite dark wall colors (black included).
Dark wall colors you
can't go wrong with!
Benjamin Moore Hale Navy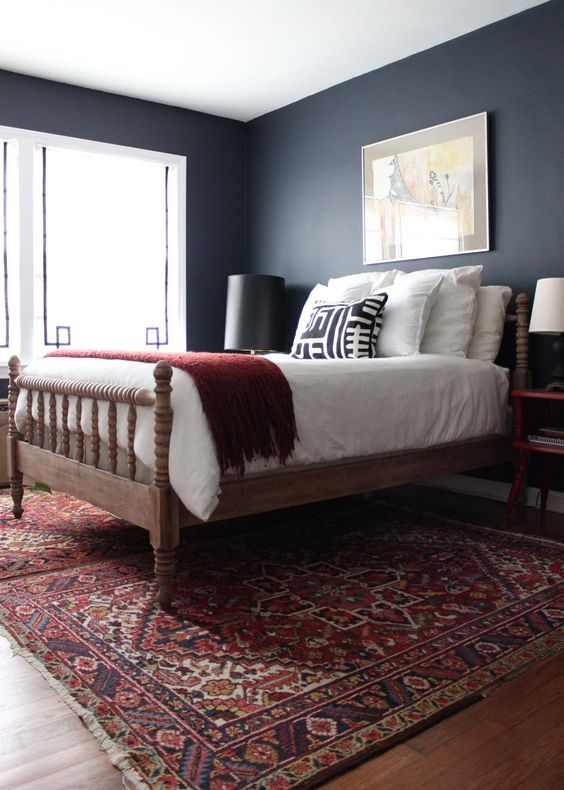 Glidden Deep Forest Pine
Benjamin Moore Salamander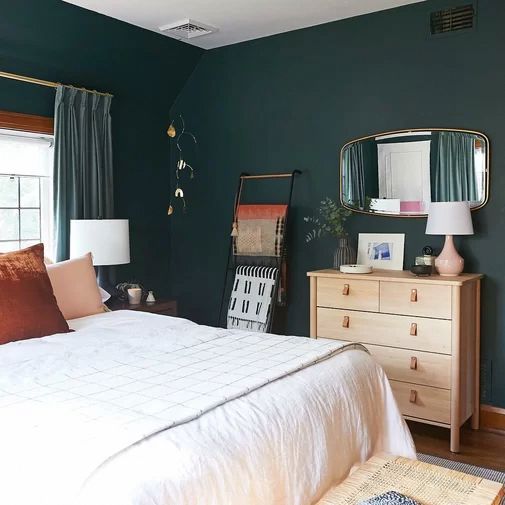 Behr Black Suede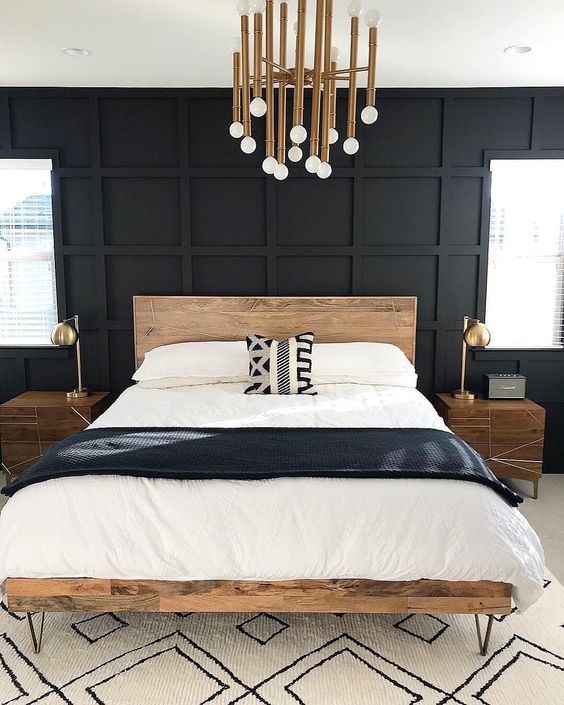 Benjamin Moore
Kendall Charcoal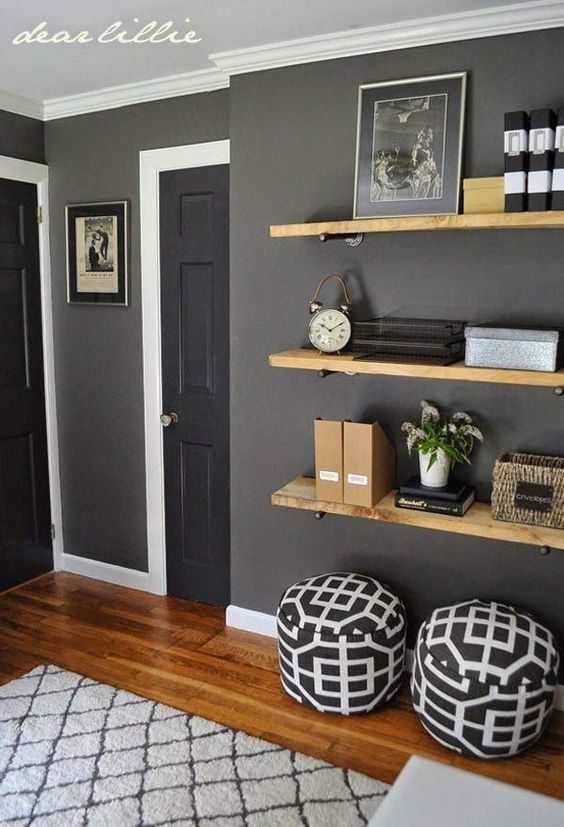 If you want more paint color ideas, I do have my whole house paint color list here!