Have you ever looked around your home and just got the itch to change things up? Maybe it's a new season (hello fall, I see you coming around the corner!) or maybe things just don't look right.
My house is constantly changing, at all times there is at at least 5 projects going on, and furniture is always being moved from one spot to the next, decor rearranged, items repurposed..you get it. I have a creative brain, which is a blessing & a curse. My friends and family never stop blowing up my phone for design advice too. Personally, this is a huge compliment, and it got me to thinking – if they all have these questions, I bet my readers do too!
I've compiled a list of the top home styling tips I give out on a regular basis! [ In no particular order; they are as random as the time of days I get texts asking about curtains. haha! ]
1. hang your curtains high.
And when you think they are high enough, go a little higher.  The worst thing you can do to a window is dwarf it – aka box it in with window treatments. If your curtains are sheer as day, and you're hanging them one inch above the top of the window – stop now! Luckily for you – this is the easiest and most dramatic change you can make to a space.
Remember: higher + wider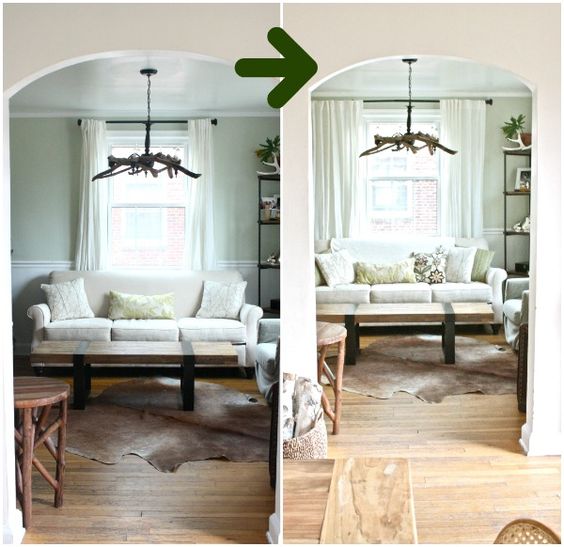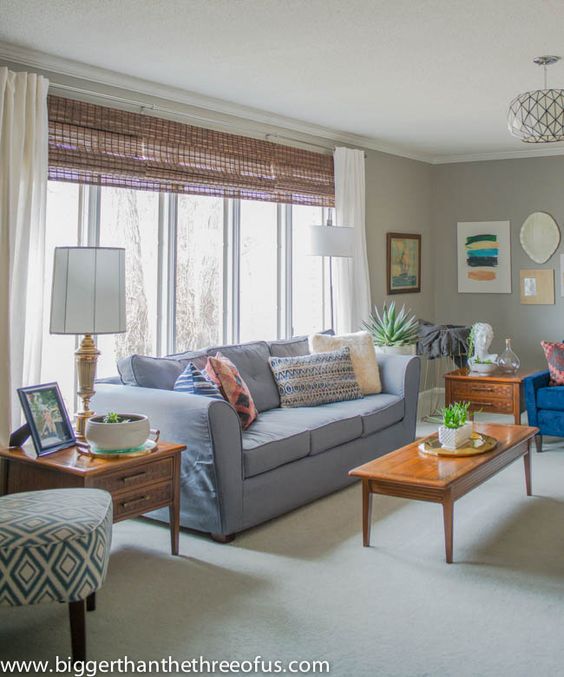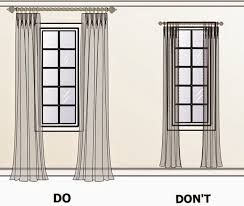 2. create vignettes.
If you ever look at magazines – or even every home decor Instagrammer – the pictures of the homes are styled and staged. It's not smoke in mirrors completely though – creating little vignettes in your house – or "stylized areas" if you will is not only fun, but is simple and can transform a space instantly.
For instance, adding a throw pillow and baskets to a bench, with properly placed flowers can make a space feel finished. The most important and impactful place to do this is on the dining & coffee table. For coffee tables I like to always have a tray. Think of that like the base, then add another layer – I like coffee table books, add a candle or small bowl, and you got yourself a styled coffee table. Add greenery for that extra pizzaz and you're ready to call HGTV for your feature. It's simple, and every time I style a table for clients, they think it's the best thing ever! Extra tip: use the rule of three. Each item in a different size/type.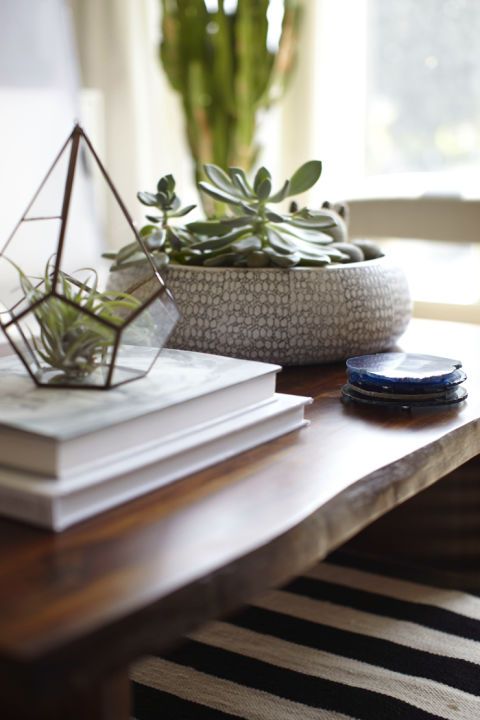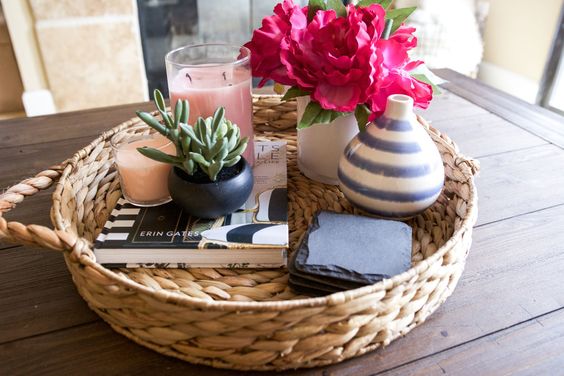 3. textiles do not have to match!
Now this is more just a design knowledge than a tip – but I was shocked by how many friends/family/clients of mine have told me they are trying to match the curtains to the rug to the throw pillows..and they are frustrated by this. UHM hello, I would be frustrated by that too, even as a professional designer! I rarely match all three. If anything I use a color from the rug, which I pick out first for a space. Pick the rug – use window treatments that are cohesive, not matchy. And for throw pillows, just pull colors from the artwork or rug for that. Don't worry about matching them all – this will result in a mundane space.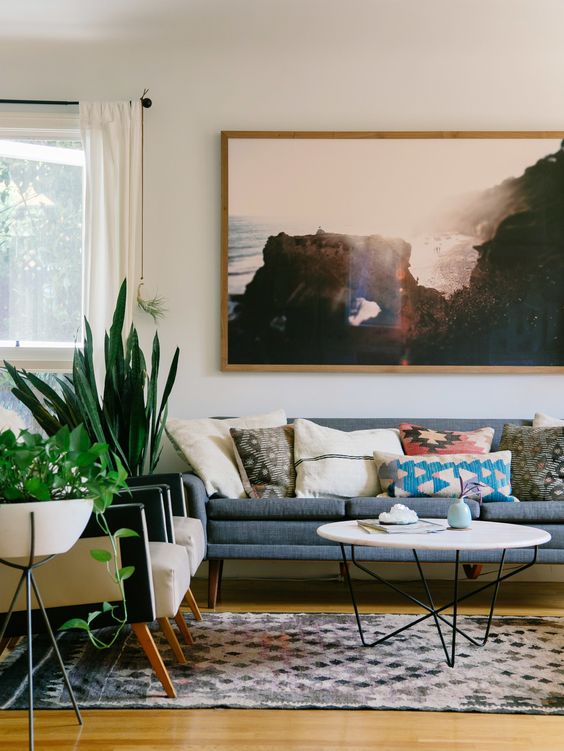 4.  rug size matters.
The worst thing is to have the perfect rug for a space, but it's the wrong size. Been there, done that! No matter what you do, how you style it, the room is going to always feel unbalanced. Anchoring the space with the right sized rug gives me an "ah ha" moment and will give you one too!
Here is the rule of thumb for rugs:
for living rooms, all the front legs of the sitting furniture should be on the rug. The rug should go at least 3 inches under the sofa.
rugs should NOT be so big however that they bunch, or touch the wall, there should be at least 6″ between the wall and the rug
Rugs don't have to be solo. You can layer them, and even angle them, but the long side should be parallel with the longest piece of furniture on the rug.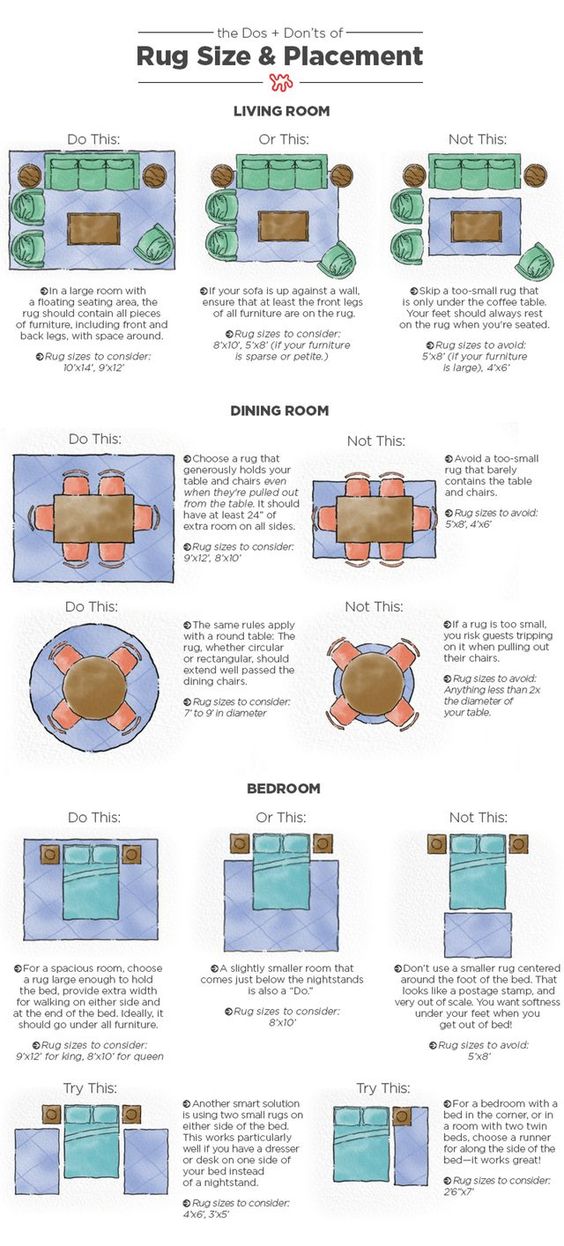 Image via www.apartmenttherapy.com
5. fix your artwork.
This took a lot of trial and error for my personally- and resulted in walls that looked like swiss cheese in my apartment. I wanted a gallery wall, but didn't take the time to really think it out, which resulted in a too-spaced-out wall that was hung too high. Where art is hung, and the scale in proportion to the elements around it can make or break a space. There is nothing worse that a tiny little painting sitting on a huge wall – it gets lost. Or a picture hung nearly at ceiling level. Hang your art centered between 57-60 inches from the ground.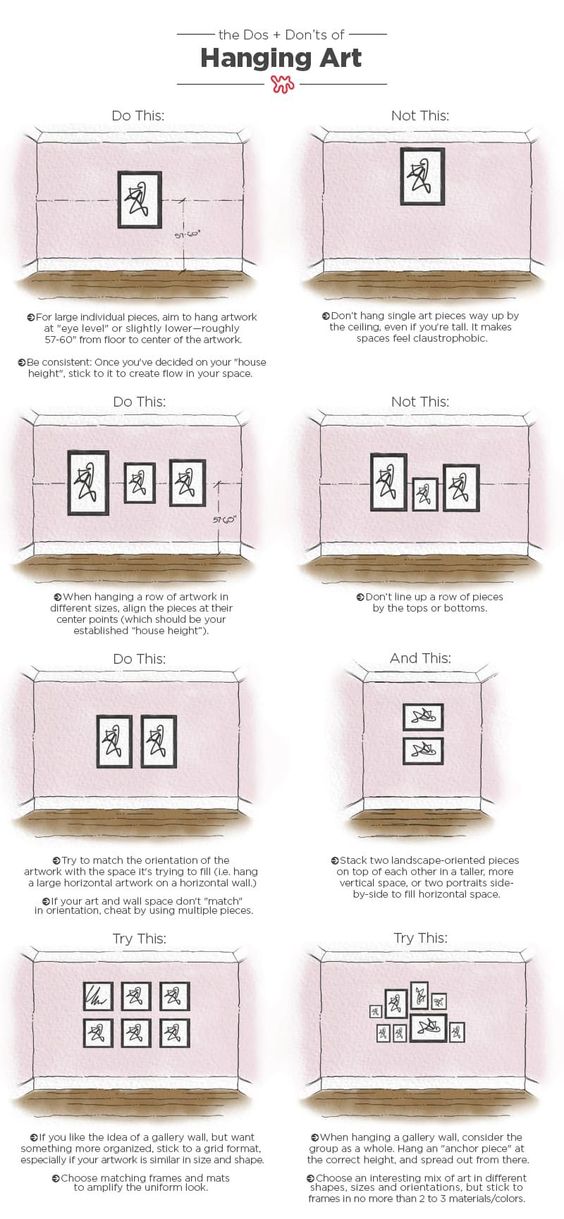 6. paint color do's & donts.
This is a whole blog post within itself, but essentially there are a few pieces of advice I'm giving out constantly when being asked about paint color advice.
First, every room does not need an accent color. Accent colors are great to accentuate an architectural feature, or to make something pop, like a prized piece of art. Accent walls are not just meant to go in each room – a room with all the same wall colors is more balanced.
Do not put bold and energizing colors in bedrooms or places of relaxation. Think pure colors – like bright red, orange, and yellow. Keep those colors for your front door. Psychologically colors have a major effect on your brain, so chose calming colors for spaces like this.
Just because you love "____ (color)" this season, doesn't mean your room should be painted that color. I like to keep colors neutral and let my decor do the talking. This isn't the answer for every style, but this is the simple way to do it if you like to change out decor often.
Paint rooms with other rooms in mind. If you can see the living room from the kitchen, it's wise not to paint them clashing colors. Think of your house as a whole, not as each individual room it's own place.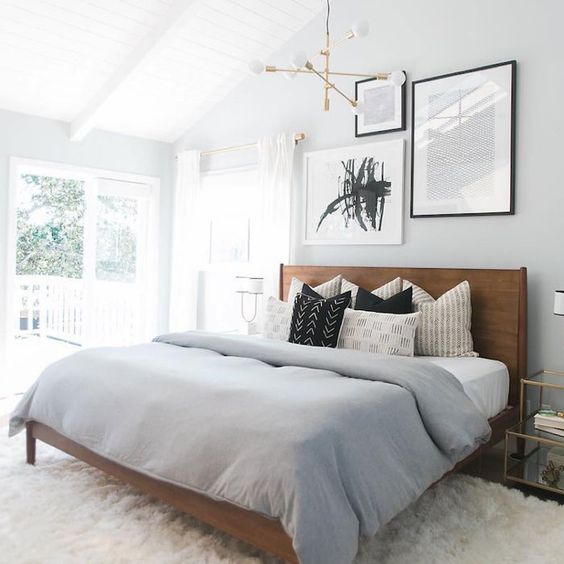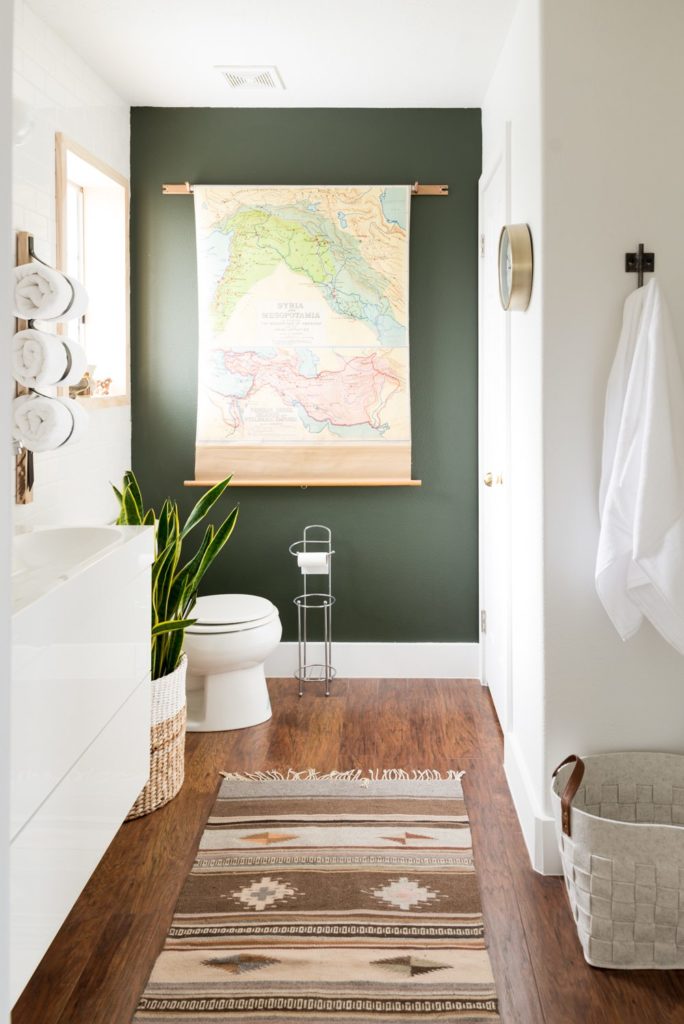 By making these few changes or adjustments, your home will automatically feel better!
I hope you enjoyed this post!
Remember to Pin it or share it if you loved it ♥