Since Brian and I have moved into our 1970's fixer-upper, we have been doing low cost renovations and makeovers all over the house. I have carefully planned, budgeted and thrifted each space to assure I spent the least amount of money but made the largest impact.
I successfully redid my bathroom for under $200 a few months ago and decided it was time to tackle Brian's bathroom now. This is when I got serious about high impact and low budget – I broke it all down one day on how to do this, and decided this would be a great blog post for y'all.
When the budget is smaller, but the want is large, focus on these main things…
WALLS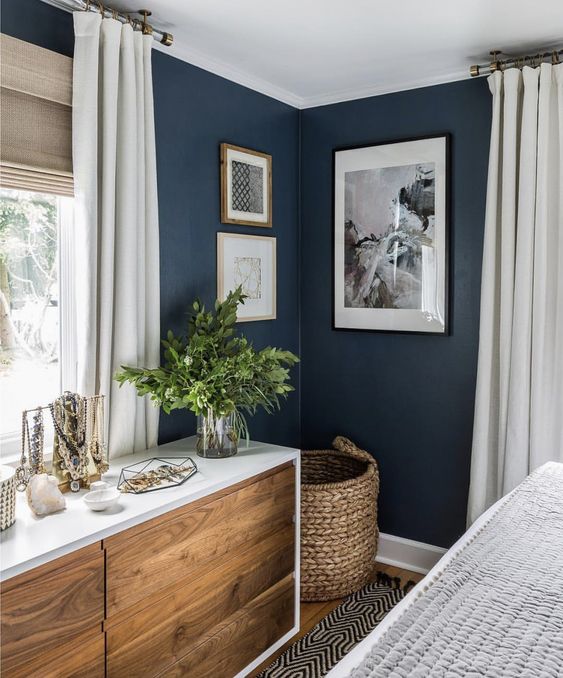 It's no surprise that walls have the largest impact in a space. Painting your walls a new color can totally transform a space – and for such a low price!
If you want more of an impact than just painting one color, consider doing one of these things:
peels and stick tile wall (awesome for kitchen and bathroom makeovers)
wallpaper (all walls or just an accent wall)
stenciling a pattern on the wall (cheaper than wallpaper)
bold accent wall with contrasting paint color
adding wood work (board & batten, shiplap, bead-board, etc)
faux ship lap
LIGHTING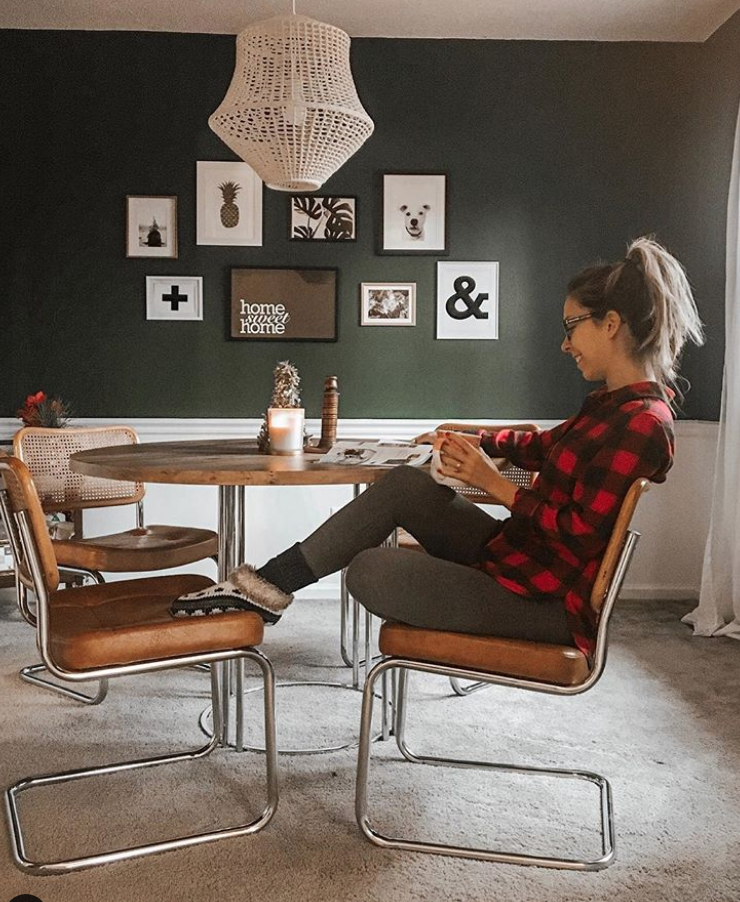 Lighting can make or break a space! If you have a room with zero lighting, then getting floor and table lamps is a must, but if you have an existing ceiling light that needs upgraded – it doesn't have to cost a fortune either.
Ideas for upgrading lighting on a budget:
spray paint outdated existing light fixtures (from brushed brass to old rubbed bronze, the choices are endless to make it look like new!)
Cover an old pendant with a new shade (like my DIY rattan pendant)
up-cycle a thrift store light fixture
replace lamp shades if you like the existing base
buy a basic light and add your own flair (check out this Pottery Barn look a-like pendant)
FLOORING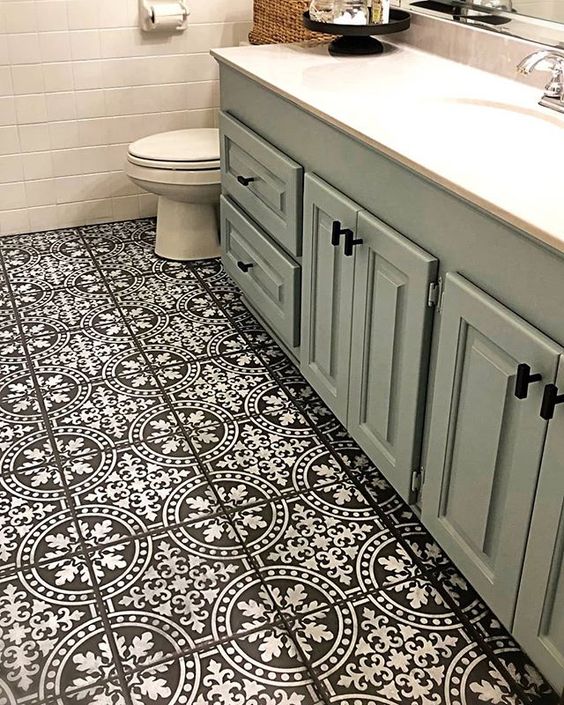 Flooring can be one of the most laborious and costly parts of a space to upgrade, but it doesn't have to be that way. We have ugly brown carpet throughout our house, but until we can afford the reclaimed wood floors that we want, we are doing all the tricks in the book to make them work.
Here are some ways to disguise or cheaply upgrade a floor
Rugs, rugs, rugs. Add a rug over carpet, linoleum, tile, etc. A stylish rug can make a room, and is essential to pull together a look.
Paint it! You can paint just about any hard surface floor, from vinyl tile, linoleum sheet, tile, even wood floors. It's a little more work, but it will have a huge impact
Peel and stick tile! There are many retailers that offer trendy peel and stick tiles that will transform your floor for barely any cost (and almost no labor required.)
ARTWORK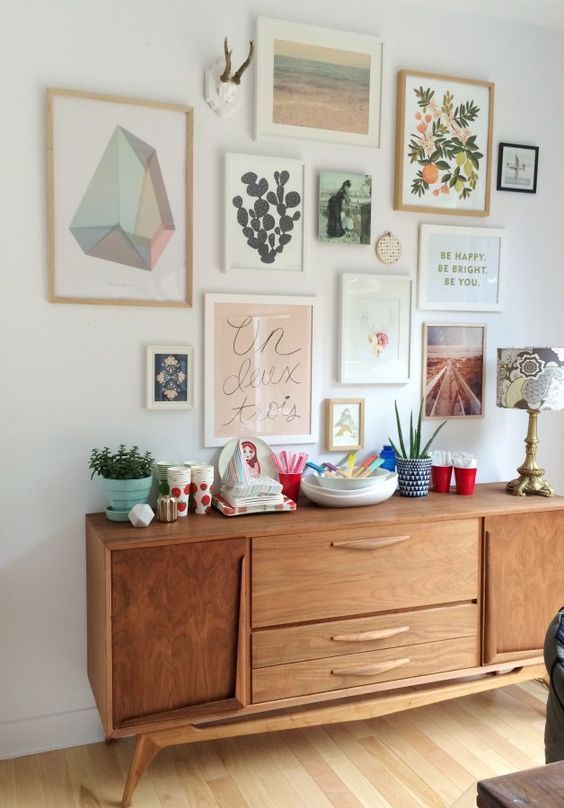 Have you ever hung pictures on the wall and it felt like putting in the final piece of the puzzle? I love that feeling! Artwork and wall decor are so important for a space. If you have a small budget, it's okay to spend the bulk on the "staples" of the space like furniture, flooring, lighting, paint, etc, but don't abandon artwork all together.
Artwork can be gathered over time, it's often times easier this way, but sometimes you just want to finish a space, and you don't need to wait until you have $500 to shell out on art.
Here are simple and inexpensive ways to decorate your walls:
Digital prints – digital prints are inexpensive and can have a bold impact in a space. You buy the digital file and print it at any size you'd like for your frames – it makes having original artwork affordable and simple. (check out my digital print shop here)
Photography – maybe you have some amazing photos from your trip that would look incredible blown up on your wall – this is the time to print them out! If you don't, no worries, find free images to use at Unsplash.
Use mirrors – mirrors can add dimension and light to a space, giving it that full and polished look.
Hang a vintage rug, tapestry, fiber art, or other woven piece. The dimension of woven pieces will have a huge impact on your space and are relatively inexpensive.
THE LITTLE ACCENTS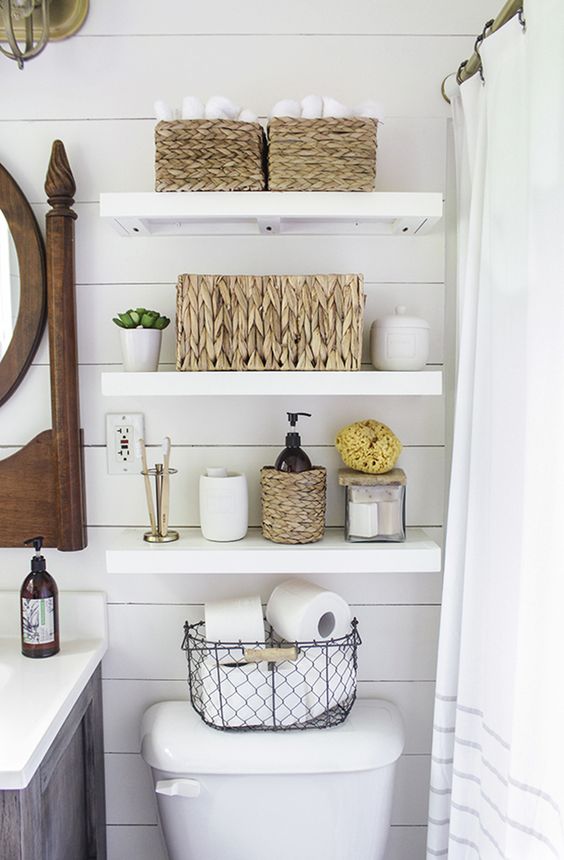 It can be easy to finish all the big items on your list and forget about the little things, like accessories. I don't need to list all the things that can make a huge impact in a space, because that would be enormously long, but here are just a few that are worth going the extra mile to make stylish and part of your makeover:
window treatment – even if you can't afford to switch out your old plastic blinds, you can still add curtains on top for a polished look.
house plants – faux or alive, plants are an inexpensive way to instantly lift up a space and add a rich feature
textiles – from rolled up bath towels in the bathroom to fresh throw pillows on a bed, adding some new textiles will make a room look instantly more refreshed
styling – simple and sweet. Decluttering, setting up vignettes on your surfaces, and simplifying will take your small budget and stretch it.
The final picture
It can be easy to get caught up in how little your budget is, making you not want to even start. I used to feel that way, thinking, if I can't change the carpet out, is this even worth it? but that's depressing, right? You can't wait for a million dollars, or for the perfect time, you have to create a space you love with what you got. By switching your focus to making the biggest impact with the smallest budget, you can achieve wonderful makeovers without breaking the bank.
Check out my best high impact low cost space! $400 kitchen remodel.