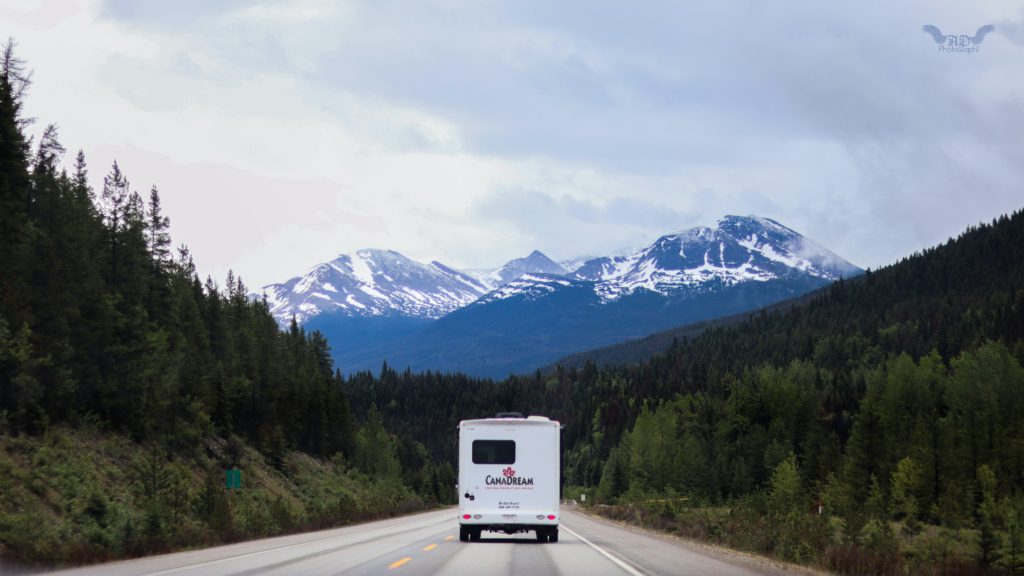 I remember it like it was yesterday. It was mid 2019, and my husband (fiance at the time) and I were up to our eyeballs in debt. We had moved the 2 years before, and we were still catching up on debt that accumulated during the move and job transition. In 2018 we just wanted to live it up, or YOLO or what have you. I'm not entirely sure what got into us, but we went on 5 major vacations in one year. All compiled onto one credit card. We had the time of our lives, but it surely bit us in the butt.
The thing is, we love traveling. At the time, we had mundane jobs, lived in an area where our social life wasn't thriving and wanted some excitement. We both had wanderlust and just went for it. We learned the hard way though and had to work really hard for the next year to pay off all the crazy trips we went on. (I have a whole page on my experience getting out of debt) The issue was..we didn't want to stop traveling. We loved it, we loved every minute of exploring the country and world. It was our favorite thing together. We had only been dating for 5 months when we went on an international trip, and it was clear how well we meshed in a traveling situation. I'm the planner, and my husband Brian is a go-with-the-flow guy who makes friends everywhere we go. Together we always have an adventure.
So fast forward to mid 2019. I had started following some traveling RVers on Instagram and talking with them. I became fascinated with their lifestyle, intrieuged by there stories. I was envious until I realized nothing was stopping me from living that way too. I nervously told Brian one night over dinner about my idea. I told him that instead of looking for higher paying jobs with better vacation plans..why don't we travel all the time. In an RV. With our 70lb dog. I was so afraid he would say no, but like destiny has it, he said yes. We never looked back. From that moment on, we focused on "when we RV" and for a while it seemed like a beautiful dream that kept us going on our darkest moments. But now, it's not a dream, it's a plan.
What did my family and friends think?
I am 100% positive that for the first year after we decided to RV, they thought we were all talk. For a while, I truly just kept talking about it with the mindset that if I talked about it enough, it would become reality. It kind of worked like that too (with a ton of hard work!)
My friends at first tried to talk us out of it, saying it was just too 'out there.' Then they became envious, then became sad we were leaving. Of course, all these emotions are normal! We felt the same way. We were sad, excited, nervous, and everything in between. My family just wanted to make sure we were financially making the right choice..but that leads me to my next point.
Don't let other people's opinions determine your life.
I was told – like most other Americans – that the dream that I should strive after is the 'American dream'. The one where I get into a good college, graduate with a degree that makes me money, secure a well-paying job, with benefits, start adding to my 401k right away, buy property, climb the ladder, raise a family – I think you get the point. I want to say there is NOTHING wrong with this. This may be your dream, and that is fantastic. Everyone should have a dream and a goal! However, everyone should have and follow their own version of this. I graduated from college, got the 9 to 5, bought a house, a nice car, settled in a beautiful family-friendly neighborhood, only to wake up every morning more depressed than the previous day. It just so happens, I was blindly following what I thought I should be doing to achieve happiness and self-fulfillment that I completely ignored my own instincts. I ignored the fact that all I had ever dreamt about since I was a young girl was a life of nomadic adventure.
God truly blessed me by bringing Brian and me together, because we have the same dream! (However, I think women who RV and travel solo are the coolest chicks out there.) I am very happy to have a partner in life who wants to drive our rig because that is not my forte! ha!
My advice to anyone reading this who is thinking – I wish I could do this! DO IT. Explore your options. I am not on the road yet, we are about 6 months out from the very beginning of this dream, but I can already tell you it's extremely liberating to free yourself from the vision of what you've deemed your life should be by societal norms and live the life you've dreamed of. Tomorrow is never promised, so don't let the opinions of others hold you back.
Where do you even start?
I am not an expert. I am a level one of a beginner. I've only scratched the surface. However, I can at least tell you how I've planned and how my husband and I have prepared for this major life shift 1-2 years in advance. You can view our timeline here!