I truly believe everyone has there own style. I have a very unique style, and when I first started my Instagram and blog, I was worried. I didn't fit into farmhouse stye, or traditional, or classic, or Scandi-boho or any of the trendy styles.
Then I realized, my house tells the story of who I am, and that's more powerful that appealing to the masses.
I started posting pictures of my house and my tutorials, and realized it wasn't about if my style was trendy or "in". Maybe i'd have more followers and more likes and yada yada, all the superficial things if I was just like everyone else. However, my message for everyone isn't to fit-in. Sure you could go to Home Goods and buy the entire display, set it up just like that, and your house will look great. (By the way i'm not knocking Home Goods at all – i've bought plenty there! I'm just saying, I never want anyone to feel like their home isn't good enough because it doesn't look like it was bought from a home decor magazine)
But i'm not a cookie cutter girl, and I never have been. And I'm not looking to help anyone create a cookie-cutter home. You'll definitely never find another space online that looks like my house, which is what I want. I don't care if everyone loves it, if it gets a million reposts, what I care about is helping everyone find their personal style – and tell their story within their walls.
I want to help those who desire to have a cozy home that embraces who they are. I want to help my followers create, and find that creative spark they might have not known they had. I could preach on and on about my mission and my goal for this little blog, but hey, you don't have all day to read this.
What influences my style?
I have to admit, I fell into the trap of what looks good to everyone else for a while. It was very short-lived however. First I don't have the money to always buy the new trendy home decor items, and I don't always like them.
I may have grown up in the 90's and 2000's but my soul is definitely in the 60's and 70's. I am a product of hippie parents, and I've always been drawn to nature and brining it inside. I rarely frequent home good stores if I'm being honest. I can count the amount of times i've been in one in the last year. Now thrift stores – more times than I can remember.
I love finding treasures in the rough and restoring items into a new life. Maybe it's the tree-hugger in me or maybe it's the fact that my budget is tiny and I love a good challenge. I love showing others how they can take old, or ordinary, or even "trash" items and making them into something beautiful and functional for their home.
Music.
This may sound crazy, but when I'm designing my home, I think of music. I have music playing from the time I get up up until the time I wind down for the night. I couldn't tell you the latest songs on the radio, because I carefully select what I listen to. Every time I walk into a room in my house, it makes me feel a certain way. For instance, my emerald green dining room has a glamorous yet bohemian feel that makes me feel like i'm in an upscale hotel lobby listening to jazz – okay now I'm pretty sure you all think i'm insane.
I love Lana Del Rey, she very much has a vintage vibe and soulful sound. I listen to her a lot while i'm working and writing, because I feel like it helps me get in tune with myself.
When i'm thrifting – it's Fleetwood Mac. When I'm arranging items in a space – it's the Lumineers. Sometimes it's 90's rap when i'm painting because I need a jolt of energy.
Isn't there "bad" design?
I get this question a lot – and there isn't an answer that's cut and dry. I've helped countless people with their styles that I definitely didn't find appealing personally, but that didn't stop me from creating beautiful spaces for them. Style is subjective. Just because things are "in" doesn't mean you have to love them. And if you do – more power to you – but don't go for something just because it's trendy.
I've always classified my style as eclectic because that's a mash up of many styles – and it's always felt true to myself. I am an artist first, and a designer second (even though my degree would say the opposite). There are definitely style "rules" to follow – like scale and proportion rules that make things flow better. There are colors that look better together than others, and there are ways to lay out a space that just scientifically works better. But when it comes to your home, the best ones are the ones that break the rules.
Anyway, the whole point is – i'm an untraditional designer. I love the icons, like Frank Lloyd Wright and Kelly Wearstler because they aren't a dime-a-dozen. They broke all the rules, and here they are, still dictating the design world. So when you want to do something nuts in your house – remember that no one appreciates great things at first.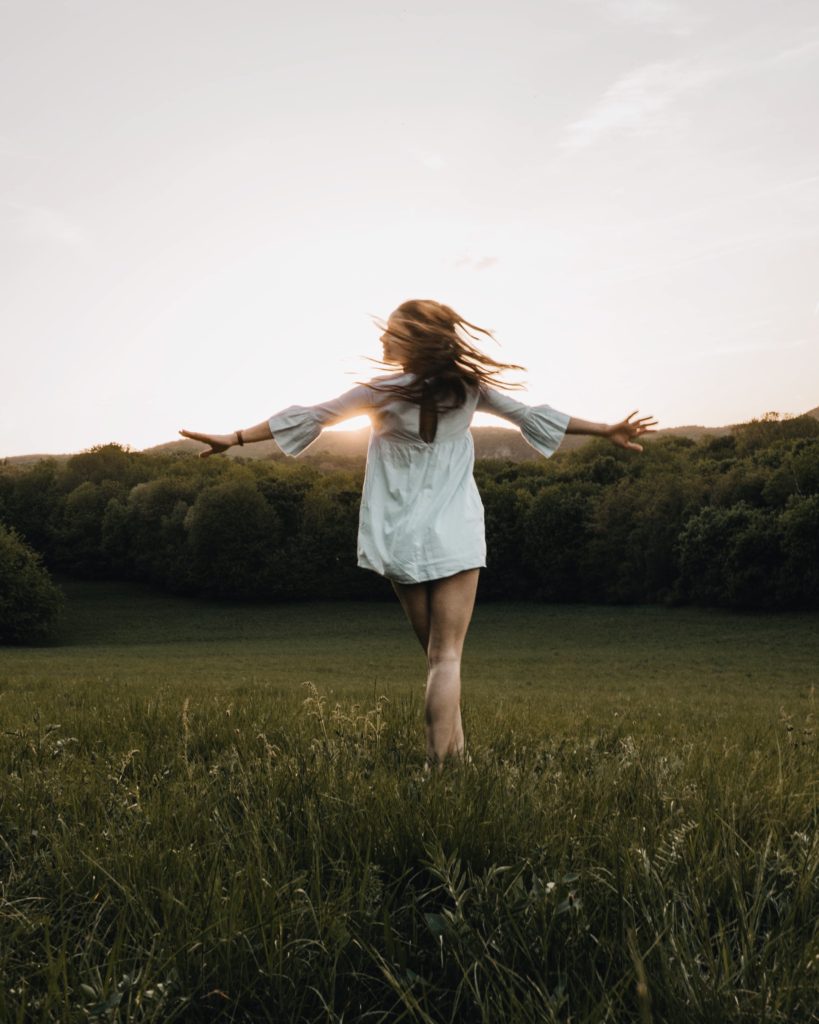 Here is to the design rebels.
xo
Katherine